Meet Me on the Island! June 3, July 1, August 5
Come for an evening of art and live music at South Bend Museum of Art, on the shore of the St. Joseph River.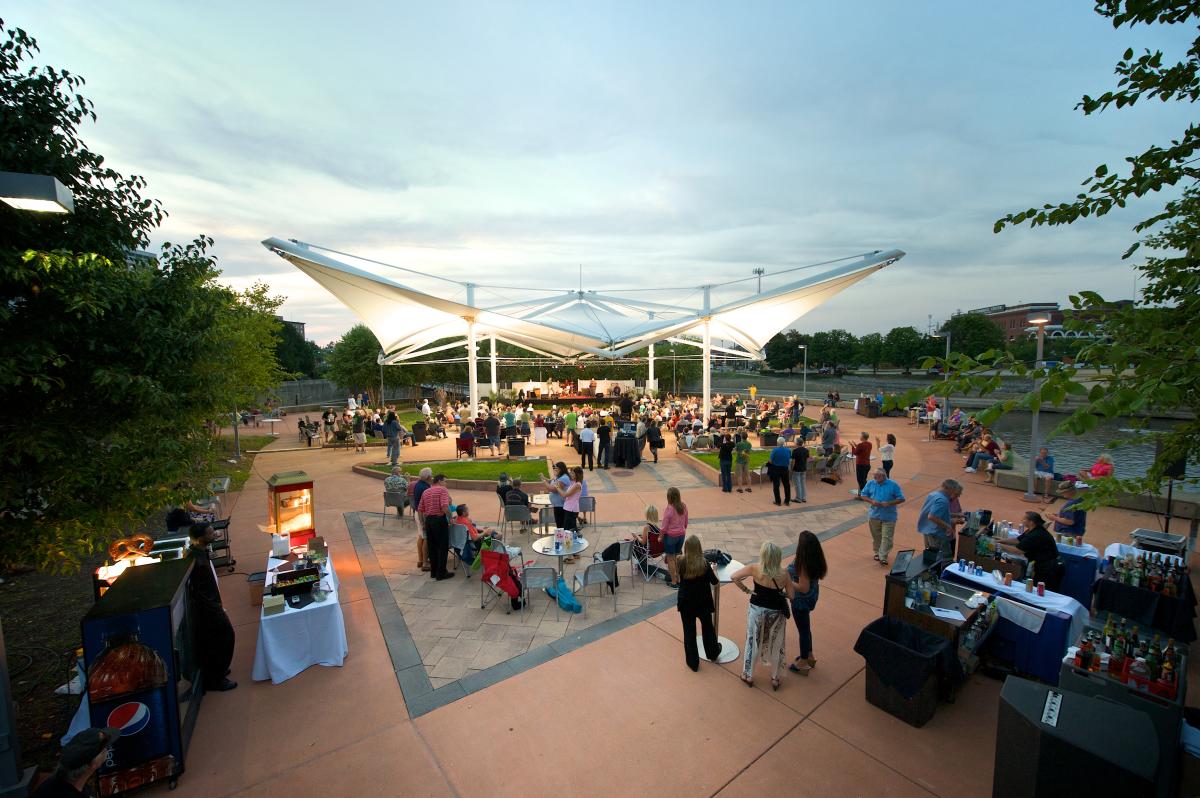 Greek Fest June 10–12
Traditional music, dancing and food—such as lamb, gyros, baklava and fried honey puffs— immerse visitors in Greek culture at the St. Andrew Greek Orthodox Church in South Bend.
Mishawaka Summerfest June 24–25
After the 5K, fuel up on fluffy pancakes then watch magic shows, look at classic cars and groove to dance demos at Merrifield Park.
World Pulse Music Festival July 15–16
Six contemporary bands perform during one of the biggest Christian music festivals in the Midwest. It's free, but tickets are required; get yours at Pulse FM events or the website.
Kamm Island Fest July 20
Check out the vintage cars, gleaming motorcycles and art show with a soundtrack of live bands. Mishawaka restaurants sell tastes at this adults-only event.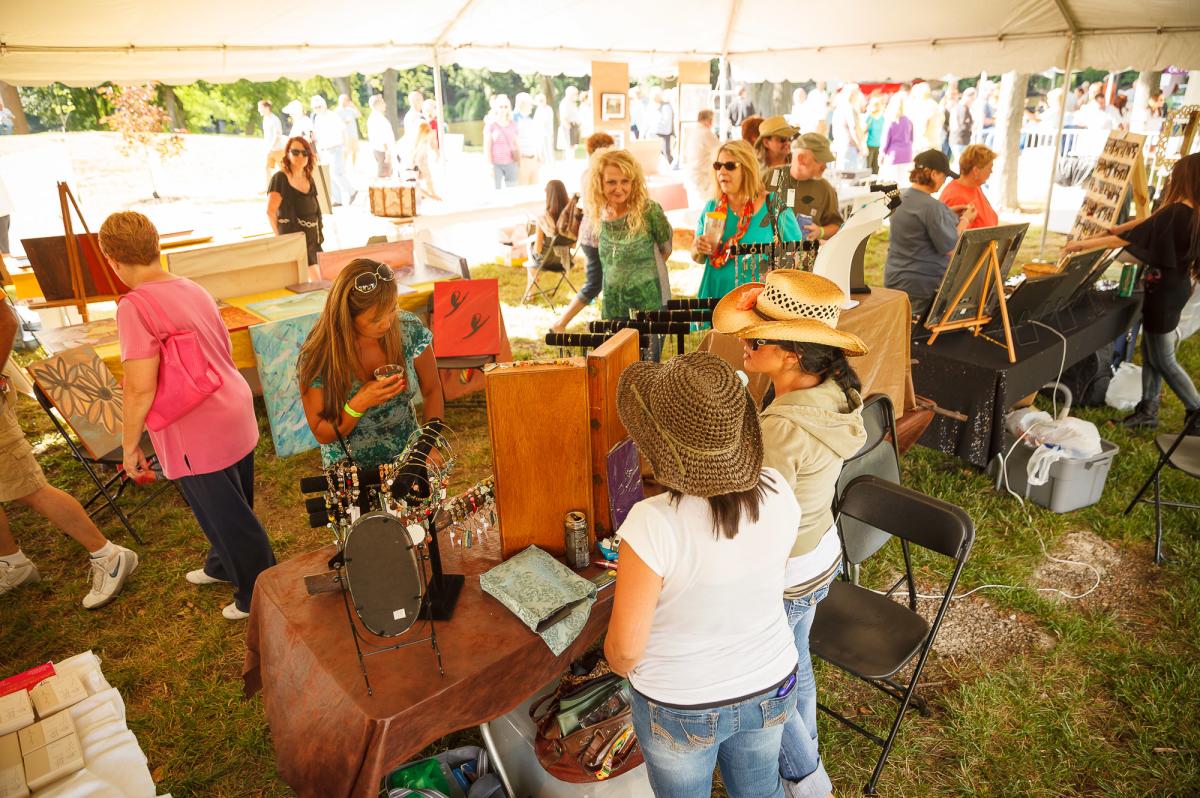 Mary Poppins July 22–23, 29–30
Follow along as the Banks family learns a lesson or two from a magical nanny. Bring a blanket or lawn chairs to this Broadway musical presented by the South Bend Civic Theatre at The Robert J. Fischgrund Center for the Performing Arts in South Bend.
Michiana Renaissance Festival August 27–28
Lords and ladies in medieval garb dance, knights joust, and troubadours perform in the English Renaissance area at Kamm Island Park. Three other reenactment spaces bring to life pirates, Vikings and colorful fairy-tale characters.
FREE EVENTS
CONCERTS IN THE PARK - Spread a blanket or open a lawn chair for any of these family-friendly concerts by local musicians:
Seitz and Sounds 7–10 p.m. Thursdays at Seitz Park.
Summer Concert Series 5 p.m. Sundays at Seitz Park.
Potawatomi Concert Series Sunday evenings at the Chris Wilson Pavilion.
Red Table Plaza Lunchtime Concert Series Soloists, duets and small groups perform concerts 11:45 a.m. to 1:15 p.m. Monday through Thursday in Studebaker Plaza.
Summer Concert Series 7–8 p.m. Mondays in the Battell Park Band shell, 6:30–8:30 p.m. Thursdays at Beutter Park and 7:30–9 p.m. Fridays on the clubhouse deck at Eberhart-Petro Golf Course.
Fridays by the Fountain Every other Friday, June to August, 11:45 a.m. to 1:15 p.m., blues, jazz, rock or country tunes fill the Jon R. Hunt Plaza in South Bend during concerts presented by the Morris Performing Arts Center.
MOVIE UNDER THE STARS (South Bend) and FAMILY MOVIE NIGHTS (Mishawaka) Arrive early to claim a good spot at these family-friendly films, which start at dusk. South Bend shows movies in Gridiron Plaza. Mishawaka presents films Fridays at parks throughout town.
COMMUNITY FOUNDATION PERFORMING ARTS SERIES On Saturdays in August, artists take over the Chris Wilson Pavilion stage at Potawatomi Park at 7 p.m. A performance by the South Bend Symphony Orchestra anchors the series, consisting of a wide variety of music, dance and theater.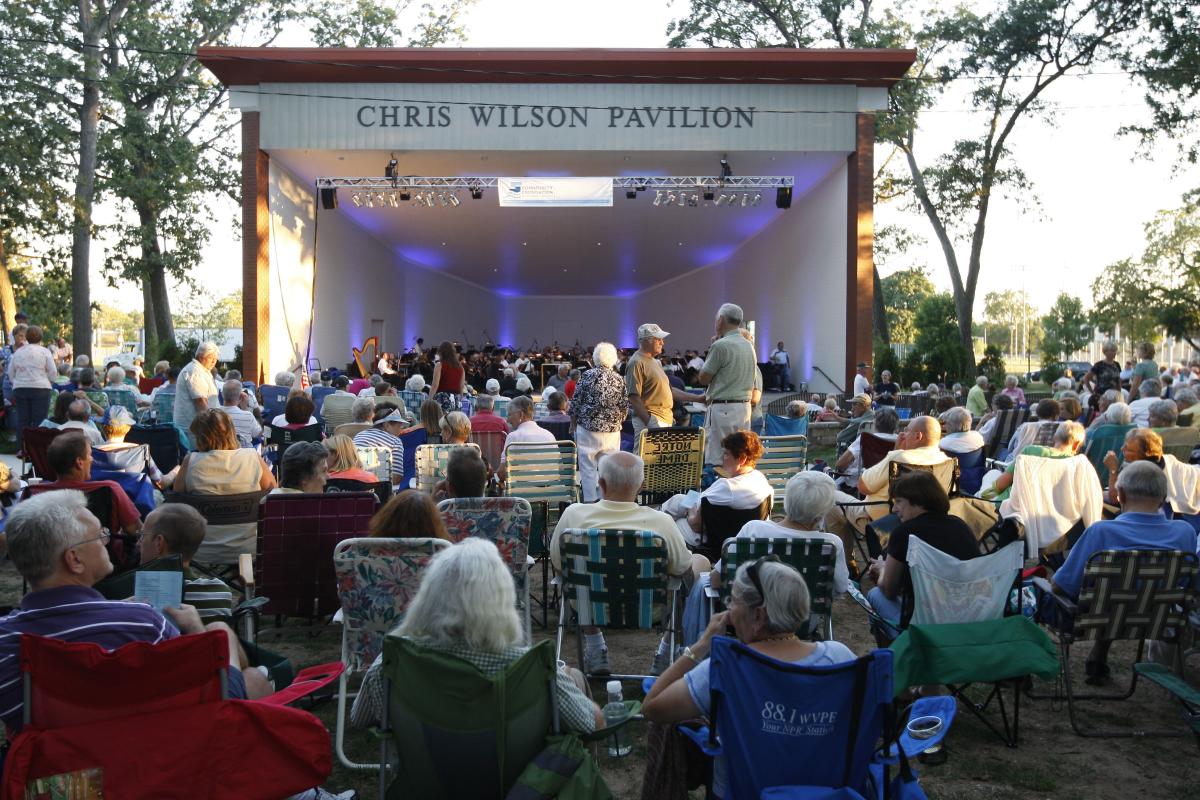 FIRST FRIDAYS June 3, July 1, August 5 Live music, artist receptions, food and wine tastings, face painting and demonstrations of activities like yoga draw people to downtown South Bend's galleries, boutiques, clubs and cafes.
From the editor's of Midwest Living, Visit South Bend brings you your guide to getting active in the South Bend area! Whether you want to hike, paddle, spin, run, explore, play, eat or celebrate, get it all here.