Festivals come in all forms and one of the more unique occurs in The Bend every year.
IDEA Week, facilitated by the IDEA Center at the University of Notre Dame, came to life in 2018 as a celebration of innovation and entrepreneurship. It was an exciting week of workshops, keynote speakers, social activities, concerts and competitions.
Keynote speakers included the CEOs of Zappos and FUBU. Comedian Gabriel Iglesias and music duo The Chainsmokers headlined entertainment, plus the event coincided with the Notre Dame football team's annual spring game.
Even better, it's not a one-time festival.
IDEA Week is back for a second edition, set for April 8-13 at various venues in The Bend. If you're in business, technology, have an entrepreneurial spirit, want to be inspired or see a great show, there are events scheduled for you.
IDEA Week entertainment
Country music star Tim McGraw plays a sold out concert April 13 at Purcell Pavilion. But that's not the only show. Here are the others:
Magician Michael Carbonaro | April 9 | Morris Performing Arts Center
Country musician Scotty McCreery |April 10 | Lerner Theatre (Elkhart)
Comedian Ali Wong | April 11 | Morris Performing Arts Center
Keynote speakers
Known around the world as The Science Guy, Bill Nye headlines the keynote speakers at IDEA Week this year. Nye turned famous with the hit show "Bill Nye the Science Guy," which aired from 1993-98 on PBS and in syndication. Recently he's hosted "Bill Nye Saves the World" on Netflix.
Nye speaks at 7 p.m. April 11 at the DeBartolo Performing Arts Center on Notre Dame's campus. Some other notable keynote speakers include:
Kevin Kelly, co-founder of Wired magazine
Lynn Tilton, founder and CEO of Patriarch Partners LLC
Larry Burns, driverless vehicle expert and former vice president of R&D at GM
Charles Adler, co-founder of Kickstarter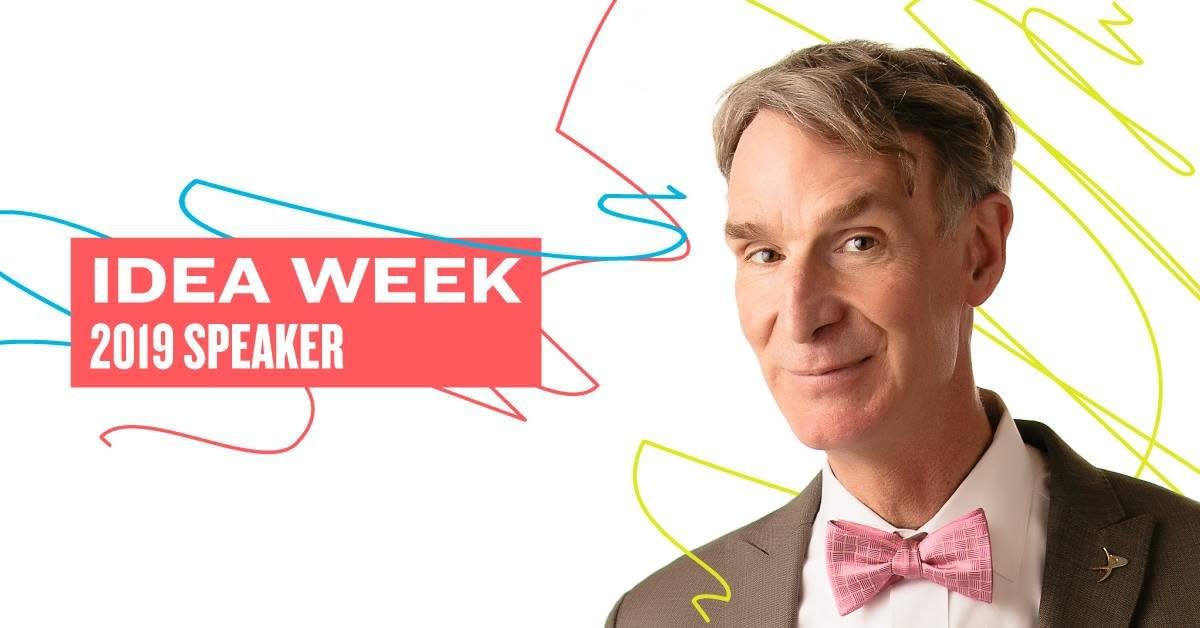 Learning and competition sessions
Opportunities to learn about different sectors of innovation, business and entrepreneurship will be plentiful throughout the week.
Subjects range from "The Future of Cash in a Digital Economy" to "Patents in Practice" to "Innovation in Manufacturing." Tickets to these sessions are required but are totally free.