Few things say summertime like a beautiful outdoor wedding.
But where to start in your search for the perfect venue? The Bend is home to several options for those that want to take their special day outside, whether you want beautifully landscaped gardens or a historic sports venue. Start looking over your options with this list.
Gillespie Conference Center
Gillspie's patio is an artfully landscaped space with a central location on the property. An elegant trellis separates the patio from neighboring buildings and offers an eye-catching accent for any event, even at night. Gillespie also offers all the other things a bride and groom need on site — catering, other venues and hotel accommodations between the Hilton Garden Inn and the Inn at Saint Mary's.
Island Park at Century Center
Tie the knot in the heart of downtown South Bend as the St. Joseph River flows past at this one-of-a-kind venue. Island Park (pictured above), adjacent to Century Center, offers panoramic views of the river and the South Bend River Lights. Century Center offers in-house coordination and other receptions spaces as well, so your guests wouldn't have to travel far between ceremony and reception.
Notre Dame Stadium 
Ever thought about getting married on the field inside one of the country's most storied sports venues? It's possible. VenueND can help create an unforgettable experience by taking your wedding to the field at Notre Dame Stadium. It's the ultimate experience for Fighting Irish fans.
The Oliver Mansion
Not to be overlooked, the gardens outside the Oliver Mansion are a lush reminder of an historic era. The gardens are beautiful in their own right and can be transformed into an idyllic setting for a wedding.
Shiojiri Niwa Japanese Gardens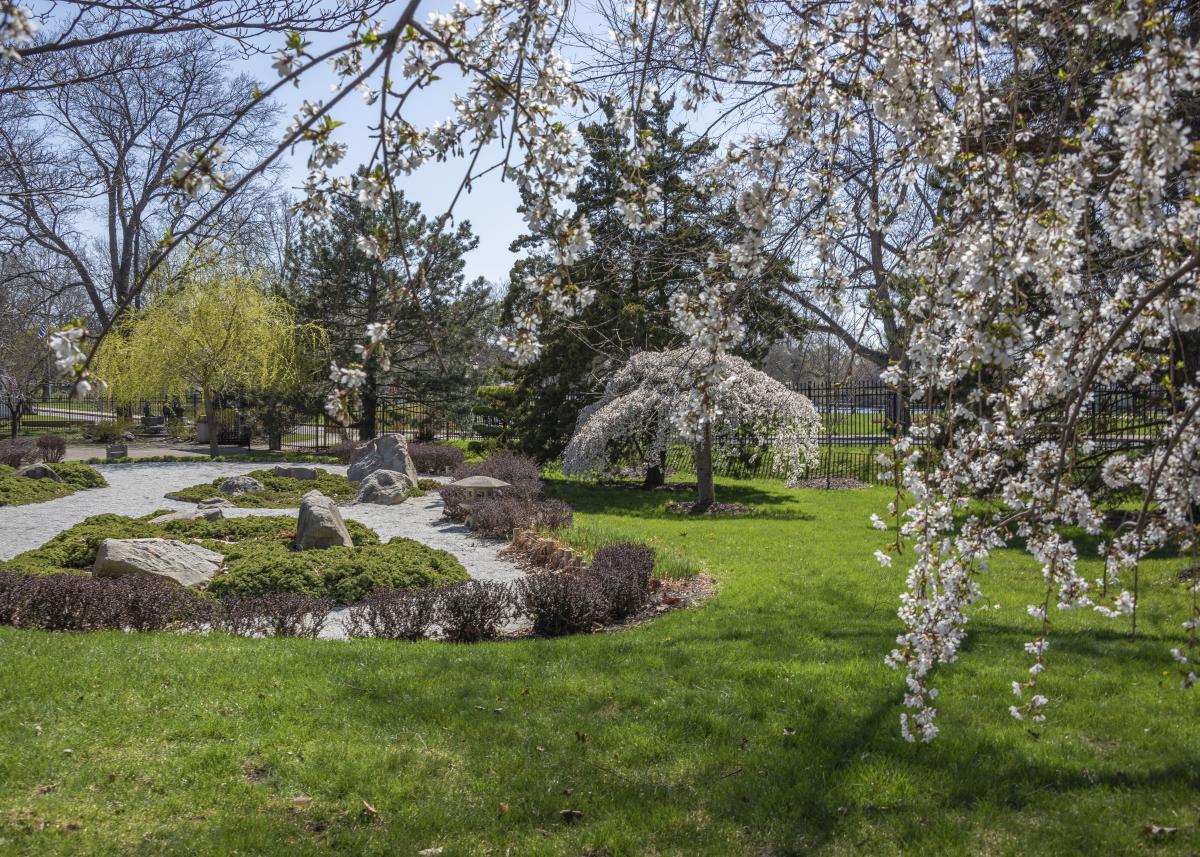 One of the real gems in the Mishawaka park system, this beautifully landscaped walking garden offers a picturesque backdrop for any outdoor wedding. Shiojiri packs stunning beauty into just 1.3 acres and is one of the sure signs summer is on the way to The Bend when the trees begin to blossom. The park features four small bridges, a tea house pavilion and around 20 different large plant varieties.
St. Patrick's County Park
Perhaps The Bend's most well-known county park, St. Patrick's offers a variety of venues for weddings. Its most often used is probably the Red Barn. But don't overlook Goodhew Gazebo if you're looking for an outdoor setting. You can exchange vows under the gazebo's cover as guests enjoy the shade of surrounding trees. Looking for reception spaces or indoor options should rain roll in? You won't have to leave the park.