It's difficult to visit The Bend without encountering a cornerstone of its history: Studebaker Corporation.
The company started in 1852 when two of the five Studebaker brothers, Clem and Henry Jr., opened a blacksmith shop. They first made parts for wagons then began to build their own, eventually expanding into carriages as well.
Studebaker Corp. blossomed over the next century — first as a carriage maker then as one of the leading automobile manufacturers in the country. It eventually stopped producing cars at the South Bend plant in 1963 and closed it shortly thereafter.
Although the plant has been closed for decades, Studebaker's legacy lives on in many ways. Studebaker National Museum is one of The Bend's best attractions. On top of that, the Studebaker Drivers Club meets annually to celebrate the company's history and that of its many classic cars.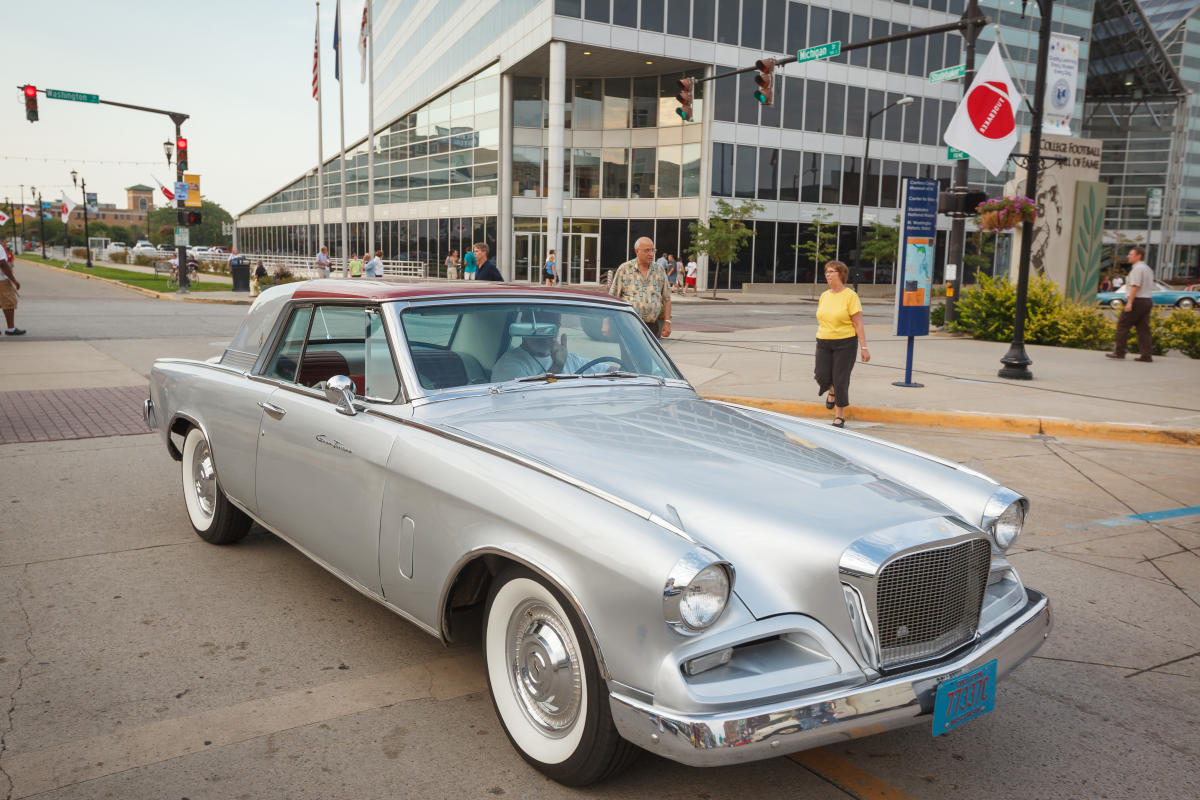 Founded in 1962, the Studebaker Drivers Club gathers every year for its International Meet. Chapters from around the country play host. Tacoma, Was., hosted in 2018 and Mansfield, Ohio, will do so in 2019. Chattanooga, Tenn., is the site of the 2020 meet. The meet has visited South Bend several times and last did so in 2017.
The International Meet in The Bend
Studebaker owners descended on The Bend in 2017 for a week long trip down memory lane. Vintage vehicles lined the streets and set up shop at the St. Joseph County Fairgrounds, where the public could check them out up close. First Friday in downtown South Bend featured a Studebaker parade. The fairgrounds also hosted a car show.
Studebaker Drivers Club members and automobile enthusiasts took over The Bend, heading to restaurants and attractions around the area. We're already looking forward to another celebration of all things Studebaker when the meet returns to the place it all started — the heart of South Bend.