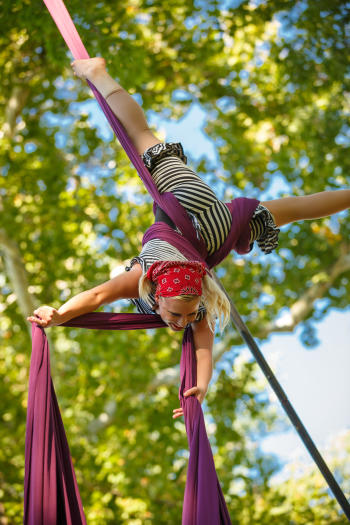 The 6th annual Michiana Renaissance Festival will be held at Kamm Island Park in downtown Mishawaka on August 27-28 from 10:00 am - 6:00 pm each day.
The English Renaissance began in the early 1500's through the 1600's. The Elizabethan Era during Queen Elizabeth 1's reign is the focus of the festival and was the height of the English Renaissance as well. It was a time of internal peace, exploration and expansion, music and art. Many famous inventors, astronomers, and mathematicians made their debuts in the Renaissance. And William Shakespeare composed his plays during this time. The Renaissance was truly a rebirth of Roman and Greek culture that was considerably less common during the Middle Ages.
Take a trip back in time to see what it was like to live in this time period at the Michiana Renaissance Festival. During this weekend-long event, Kamm Island Park will be transformed into a world where pirates pillage and knights joust in order to defend their kingdom. Whether you are a child or an adult, there is something for everyone to do and enjoy.
Festival goers will be treated to entertainment including fire breathing, juggling, aerial acrobatics, and comedic theatrical performances. 
The Michiana Renaissance Festival has four different re-enactment areas.
- Medieval / Renaissance
- The Golden Age of Piracy 
- The Time of the Vikings 
- Fairytale Storyland
NEW THIS YEAR - Royal jousting will be held twice a day during the festival as performers mix stunning sword play with cunning wit and humor. Children will have the opportunity to interact with Vikings, pirates, and knights by participating in quests created especially for them.
Tickets can be purchased at the gate upon entry. Tickets are $12 for adults ages 13 and up, $10 for seniors, and $7 for children ages 6-12. Children ages 5 and under and United States military members (with ID) are FREE. For $1.00 off the admission price, bring a non-perishable food item, and bring two or more items for $2.00 off each ticket.