If you are looking for a unique dining experience, look no further than Zing Japanese Fusion in the heart of downtown Mishawaka. Zing is a "fusion" restaurant in every sense of the word. The ambience is both sophisticated and relaxed with leather seating, carefully chosen lighting and music creating a part Club part Zen-like atmosphere. The menu fuses multiple Asian cuisines from Dim Sum to Chinese, Thai and Japanese, and offers something for every palate. The specialties of the house are Zing's sushi offerings and are among some of the best in the area, with chefs putting together interesting flavors and high quality ingredients that arrive at your table as works of art.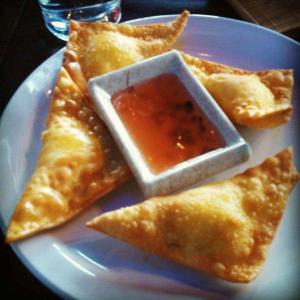 Start with a plate full of crab rangoons or steamed edamame. Or maybe egg rolls and pork-filled pot stickers – all of these classic Asian appetizers are cooked to perfection and will get you off to a great start. Most are served with different dips ranging from a classic sweet and sour sauce to a soy-sauce-meets-sesame-oil sauce that complement their assigned dish delectably.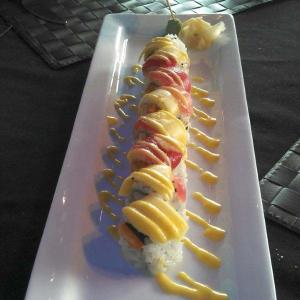 Now bring on the sushi! A great sushi roll to start out is Zing's specialty Hollywood Roll. Filled with spicy white tuna, and then topped with more tuna, thin slices of mango and sweet sauce, this roll is one not to be missed! Again, the presentation of all the dishes at Zing literally culinary art and really showcases the detail and colors of all their foods. This is especially true with the specialty roll – Hulk Roll – is brought to the table. Topped with avocado and caviar, this roll is big, full of fresh flavor, and truly lives up to its name!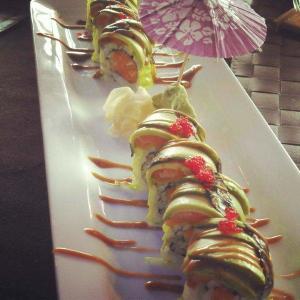 Another can't miss sushi offering is the Crazy Roll and the first thing you notice is the pink rice paper wrapped around the outer layer of the roll. The filling is comprised of tempura shrimp, spicy tuna and a healthy slice of avocado. This roll hits the mark in every way from the spice of the tuna to the warm crunchiness of the shrimp. YUM! For a great sampling of multiple sushi rolls, opt for the "sushi boxes" where you can choose from 2 or 3 "classic rolls" – affordable and an awesome way to try out the menu.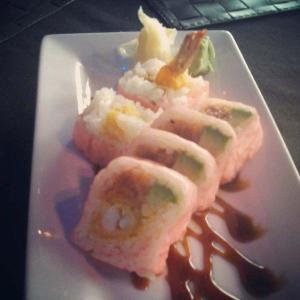 For you non-sushi eaters, the Teriyaki Chicken (or tofu) Bento Box offers one of the most affordable and tasty menu options in the area. All bento boxes (and sushi lunches) – one of their biggest sellers according to owner, Jeremy Young -  come with soup and salad and a variety of foods within the bento box. Zing Japanese Fusion is a great addition to the area, and their culinary offerings make for a tasty and exciting option when looking for a new restaurant to visit.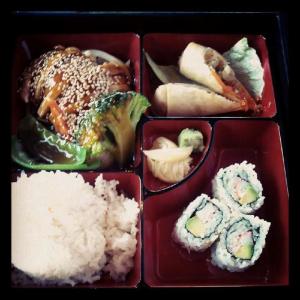 Be sure to enjoy your meal with a pot of Zing's jasmine tea, which brews right in front of you, and has a really unique flavor that pairs nicely with the various Asian dishes offered. Their daily specials like "Sushi Sunday" and Wednesday's "Wine Lover's Night" make Zing an easy choice – especially when wanting a great dining experience without breaking the bank.
Keep an eye out for news and promotions at Zing Japanese Fusion on their Facebook page, and visit their website to view their full menu and daily specials. You will not be disappointed when you make your way out to check out this a-ma-ZING restaurant in downtown Mishawaka. Enjoy – you'll be back!