Taco competitions get people fired up.
It's easy to imagine why. Who doesn't love the combination of protein and toppings stuffed into a tortilla? Maybe throw in some chips and salsa for good measure. Here are some of the spots locals love when it comes to tacos.
Cinco 5
Choose between Mexican or American-style tacos. Pick the former for a corn tortilla, onion and cilantro mixed in with your protein. Go with the latter for a flour tortilla, tomato, lettuce and cheese.
Crooked Ewe Brewery + Ale House
Known as one of The Bend's best craft breweries, Crooked Ewe does spicy tacos right. They feature pulled pork, sriracha sour cream, cilantro and lime.
Evil Czech Brewery + Public House
Another craft brewery that understands the value of quality tacos. Chicken asada and carne asada are favorites. But don't sleep on the voodoo shrimp tacos, which include a "spicy voodoo" sauce.
Fiesta Tapatia
Fiesta Tapatia has been serving up authentic Mexican cuisine in Mishawaka for almost 20 years. And talk about variety with their tacos. Stray from the usual ingredients and head for the chorizo or fish.
La Esperanza
This down-to-earth restaurant offers a standard lineup of authentic Mexican or American-style taco options. Then there's the specialty options. Taco Yucateco is a fish taco served with pico de gallo and citrus wedges.
Los Aces Mexican Food
*Voted the Best Taco in St. Joseph County*
Soft shell tacos are the main event at Los Aces, a no-frills spot on the border on the border between South Bend and Mishawaka. Its reputation is built on ground beef, specially seasoned in house.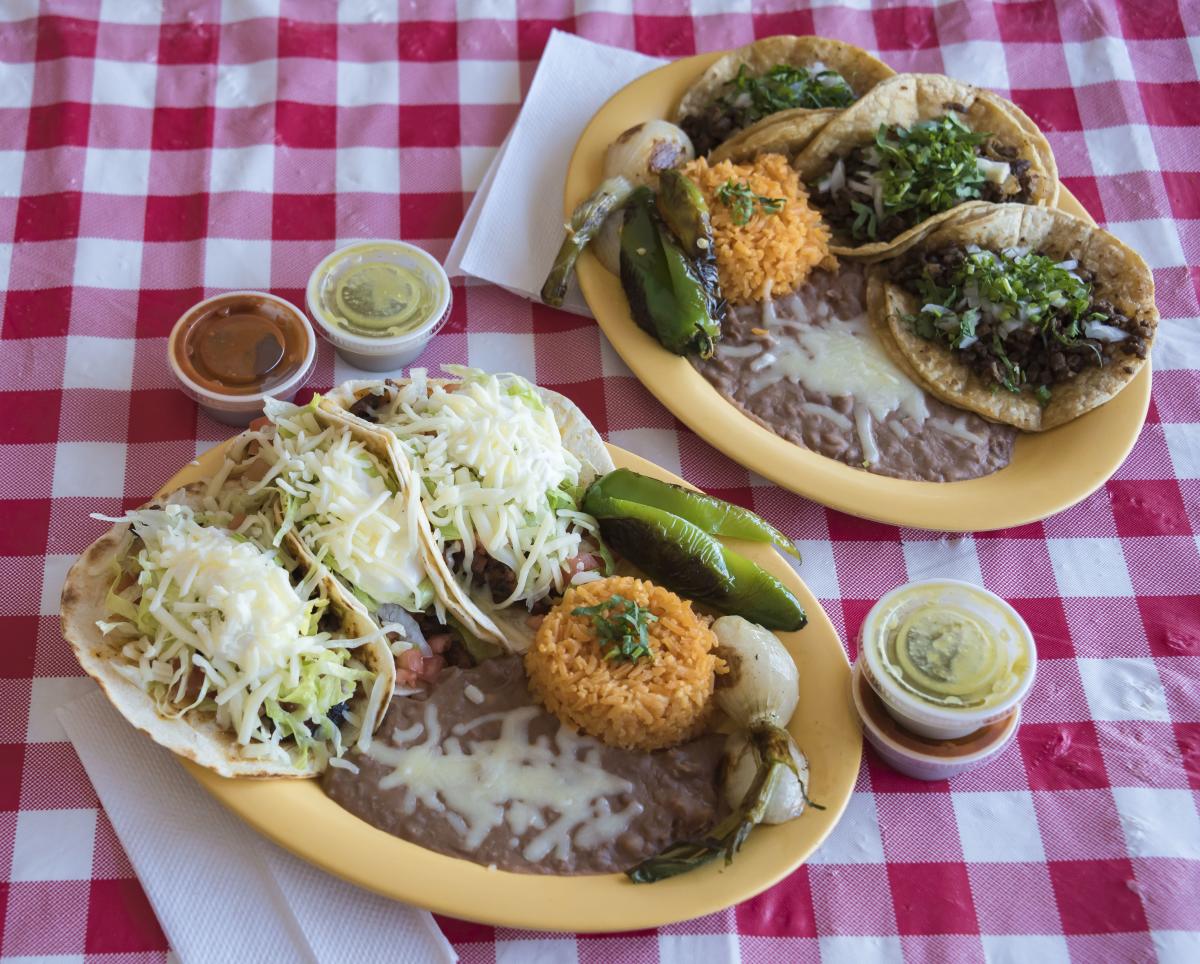 Puerto Vallarta Mexican Restaurant
Puerto Vallarta serves up its authentic Mexican tacos at a couple locations in The Bend. Fish tacos, served with a special house sauce and juicy pico de gallo, are a customer favorite.
Rosales Super Market
Another combination grocery store and taco spot, Rosales has a reputation as some of the best tacos on the west side of South Bend. There's a variety of meat available with the traditional toppings.
Taste of Mexico
Authentic flavor comes at a quality price point. Taste of Mexico has been called the "real deal" more than once. Try the chicken tacos when you visit. You're not likely to leave hungry.
Taqueria Chicago
Build your own tacos here with any number of tacos in either a flour or corn tortilla. Taqueria Chicago is a centerpiece on the west side. Afterward, walk across the street for ice cream at La Rosita.
Insider tip: Food competitions have been a thing in The Bend for awhile. You should also read about the best breakfast spots,  best burgers joints and best pizza in The Bend. You'll be hungry afterward.