Help Local Business During Covid-19
These are challenging times for everyone with school closures, social distancing guidelines and remote work in place as we react to the spread of coronavirus. Yet there are still ways to support local business and it's important we do so to the best of our ability.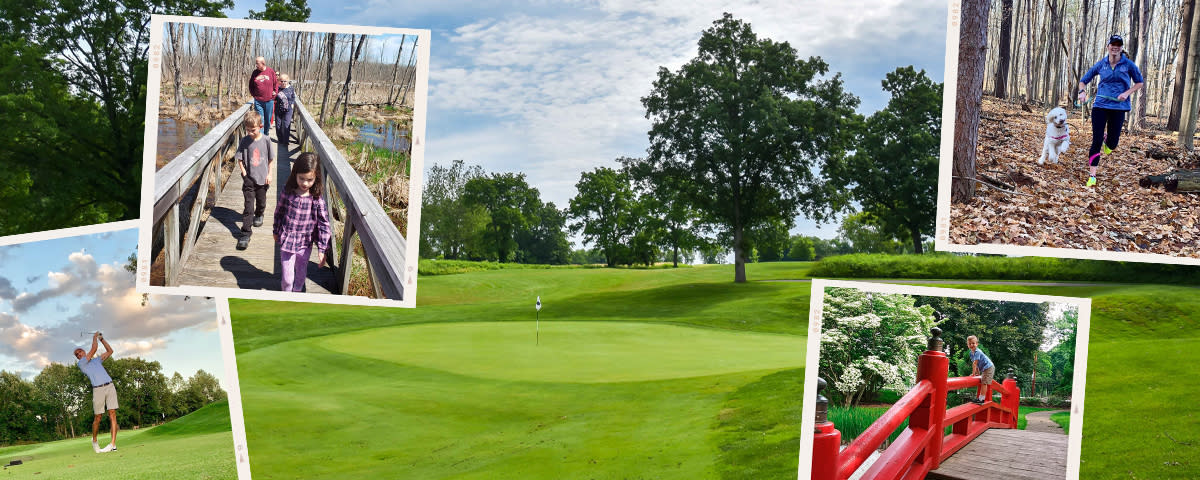 RELATED CONTENT: Guidance on COVID-19 and Travel
Help in these ways if you can:  
Follow/like/review your favorite local businesses on social media. 
Order takeout or deliver from local restaurants.
Buy a gift card to use later.  
Shop online at a local retailer.  
There are also still things you can do around The Bend, while also practicing social distancing. Look through the rest of this post for different things still going on in our area. 
RELATED CONTENT: COVID-19 Cancellations, Postponements and Closures
PLAY GOLF
Under the governor's stay-at-home directive, golf courses can remain open so long as players are mindful of social distancing measures. Blackthorn Golf Club and Juday Creek Golf Course continue to operate with special rules and procedures in place.
ORDER TAKEOUT OR DELIVERY FROM A LOCAL RESTAURANT
With bars and restaurants closed for dine-in, our friends in the hospitality industry need our help. Takeout and delivery services are still available, plus many are offering gift cards for future use. 
RELATED CONTENT: Supporting Restaurants During COVID-19
VISIT PARKS + TRAILS
While being mindful of social distancing measures, visiting an area park is a great way enjoy the outdoors. Trails remain open for walking, running or cycling. If you visit a playground with the family, be sure to use hand sanitizer and otherwise stay safe.  
St. Joseph County Parks — Bendix Woods, Ferrettie-Baugo Creek, Spicer Lake Nature Preserve and St. Patrick's — remain open to the public with some restrictions. Bathrooms will close Monday, March 23. Park offices, playgrounds and drinking fountains are closed until further notice. Those visiting the parks should bring their own water and maintain social distance. Dogs should be on a 6-foot leash.
County parks operate 10 a.m. to 7 p.m. on weekends and open by 8 a.m. on weekdays. There is no charge this time of year.
Potato Creek State Park remains open to daily visitors, provided they people observe social distancing. Campgrounds are closed, per an order April 6 by governor Holcomb.
RELATED CONTENT: Learn More About Potato Creek
SUPPORT LOCAL BUSINESS
Many local businesses remain open by getting creative or offering discounts. Here are just a few. If you know a business offering unique retail options or would like to submit your own, please contact us.
Ali on The Boulevard: This South Bend women's boutique is open and following CDC guidelines. Customers can shop online at shopalionline.com. You can also screenshot anything you see on social media and text it to 574-274-3110 or call the same number and order over the phone.
Idle Hours Bookshop: Curbside pickup of book sales. Call 574-234-3860 or reach out via Facebook for more information.
Stanz Foodservice: The local restaurant supplier has a store open at 1840 Commerce Dr. in South Bend to the public selling bulk items. It's open 7 a.m. to 6 p.m. Monday through Friday; 7 a.m. to 4 p.m. Saturday.
The Music Village: Currently closed, but is making online classes available. Get a 10% discount for four 30-minute lessons. Email Michele at mlowe@themusicvillage.com.
The Pigeon and The Hen Pottery: Offering pottery or canvas to-go kits customers can finish from home. Hours are 10 a.m. to 2 p.m. Call 734-218-3346.