Face Covering Order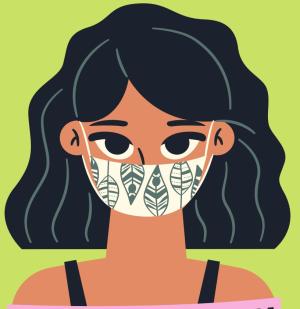 One key to slowing the spread of coronavirus through our community is to wear a mask where social distancing isn't possible. It's a great way to protect each other and our region, plus it shows that we're still all in this together.
RELATED CONTENT: Coronavirus Guidelines in The Bend
PLEASE WEAR YOUR MASK IN PUBLIC
Gov. Eric Holcomb issued a statewide mask order July 27 that remains in effect. That means face coverings are required for anyone 8 years and older in all businesses, enclosed public spaces and outdoors where social distancing (six feet apart) can't be maintained. This includes on public transportation. Here are some other things to know about the order:
Face coverings should be worn over the nose AND mouth.
People who can't wear face coverings for health reasons are exempt.
Other exemptions include when seated while eating, drinking or participating in strenuous physical activity.
Recently updated CDC guidance says double masking works even better than just one by snugging the fit, thereby allowing for fewer particles to escape. But remember this: one mask is better than none at all.
MORE INFO: Read the Governor's Executive Order
CORONAVIRUS-RELATED BEST PRACTICES
Vaccines are now available in Indiana for first responders, front like workers and Hoosiers age 65 and older. But we still need to stick to some basics for staying healthy with that in mind.
Wash your hands often with soap and water or use hand sanitizer.
Don't gather in large groups.
Avoid touching your eyes, nose or mouth with unwashed hands.
Cover your mouth/nose when coughing and sneezing, preferably with your elbow.
Avoid handshakes.
Avoid contact with people who are sick.
Stay at home when you are sick.