For some, it's just another Monday. It's Easter Monday for others. For South Bend, it's Dyngus Day!
Never heard of it? Dyngus Day is one of The Bend's truly unique cultural celebrations thanks to its large Polish-American population. Let us fill you in on this annual tradition.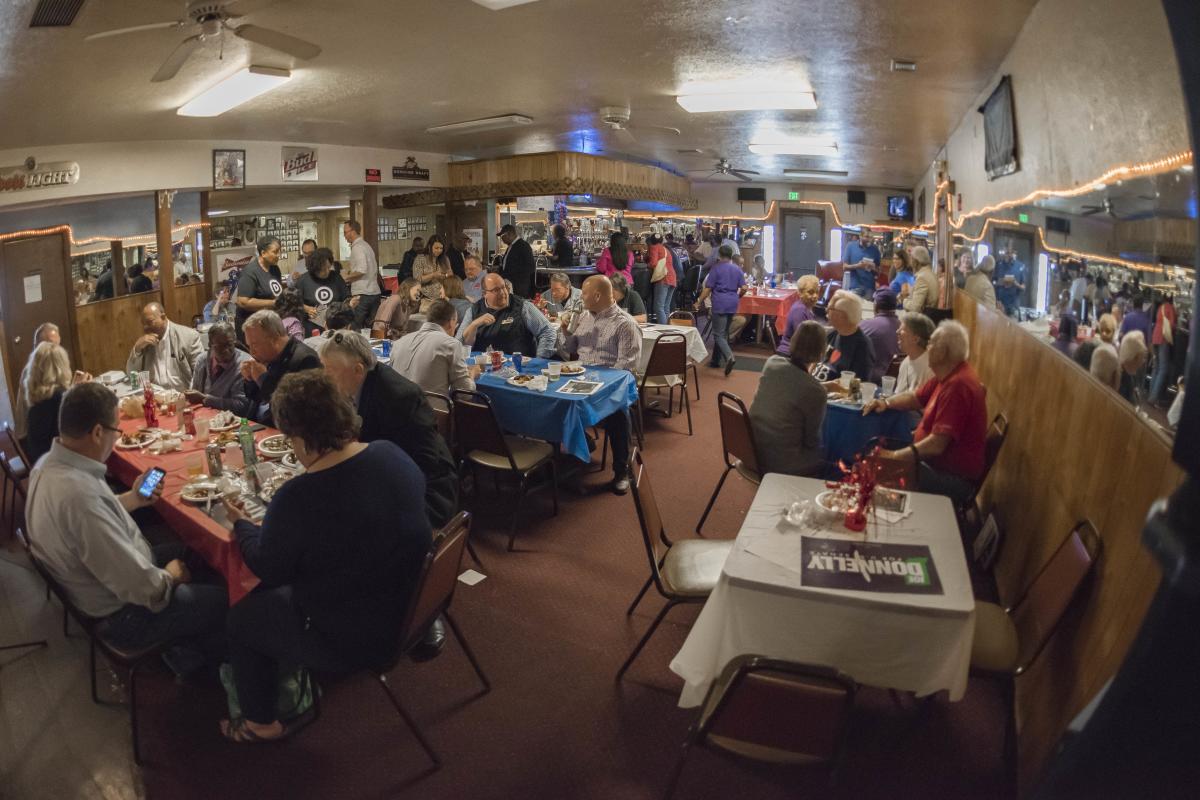 Dyngus Day originated in Poland as a celebration of the March equinox. Because of the area's Polish population, the event soared in popularity around South Bend during the 1950s. Since then, Dyngus Day has blossomed daylong celebration of dancing, eating and drinking.
It's often said everyone celebrates St. Patrick's Day, even if they're not Irish. Same goes for Dyngus Day in our area. Everyone is Polish on Dyngus Day.
What does this local holiday look like?
Social clubs, restaurants and bars offer feasts of Polish sausage, noodles, potatoes, sweet and sour cabbage. Families and friends gather — starting at 7 a.m. in some places — to share a drink and play cards. By mid-morning, the polka bands have started. Music and dancing takes over.
Curious enough to get in on the action? Dyngus Day is set for Monday, April 22. Here are some places where you can join in on the festivities:
Crumstown Conservation Club 
Location: 55969 Tulip Rd., New Carlisle
Time: Doors open at 7 a.m.
Details: Music begins at 9 a.m. with incredible Polish food all day long. Admission is $8 with t-shirts available for purchase.
DeAmici's Italian Club
Location: 302 W. 11th St,. Mishawaka
Time: 1-11 p.m.
Details: There will be food for purchase between 1:30-6:30 p.m.
DiLoreto Club
Location: 914 Division St., Mishawaka
Time: 3-9 p.m.
Details: Head to the DiLoreto to celebrate the Polish holiday at one of Mishawaka's oldest social clubs. It will feature your favorite Dyngus Day traditions, including polish food and beer.
PNA 3078 
Location: 55969 Tulip Rd., New Carlisle
Time: 10 a.m. to 7 p.m.
Details: Porky Paul's BBQ will be serving up Polish sausage again this year. There will be polka music throughout the day.
South Bend Elks 235 
Location: 3535 W. McKinley Ave., South Bend
Time: 5-10 p.m.
Details: The MGB Band is set to play the grand ballroom from 6-10 p.m. Entry is $5, which includes a polish sausage sandwich. Additional Polish food will be available.
ZB Falcons Nest 80 
Location: 323 S. Sheridan St., South Bend
Time: 11 a.m. to midnight
Details: Adults only with a $4 entry fee. Music planned throughout the night. Food includes a $6 Polish dinner, $3 sausage sandwich and more. Food available for dine in or carry out.
Photo Credit: Hillary Powell, WSBT22 News