Nothing caps off a weekend quite like brunch. It's a perfect way to gather your group around to recall the best moments of your trip, all while over some of the top dining options The Bend has to offer. Plan your meal with our guide to some of the best brunch spots around town.
Crooked Ewe Brewery & Ale House
One of The Bend's many craft breweries, Crooked Ewe boasts one of the most unique brunch menus in the area. Recent offerings include croque madame benedict and pork & grits. Another thing to consider: Many of its items can be made vegan.
Evil Czech Brewery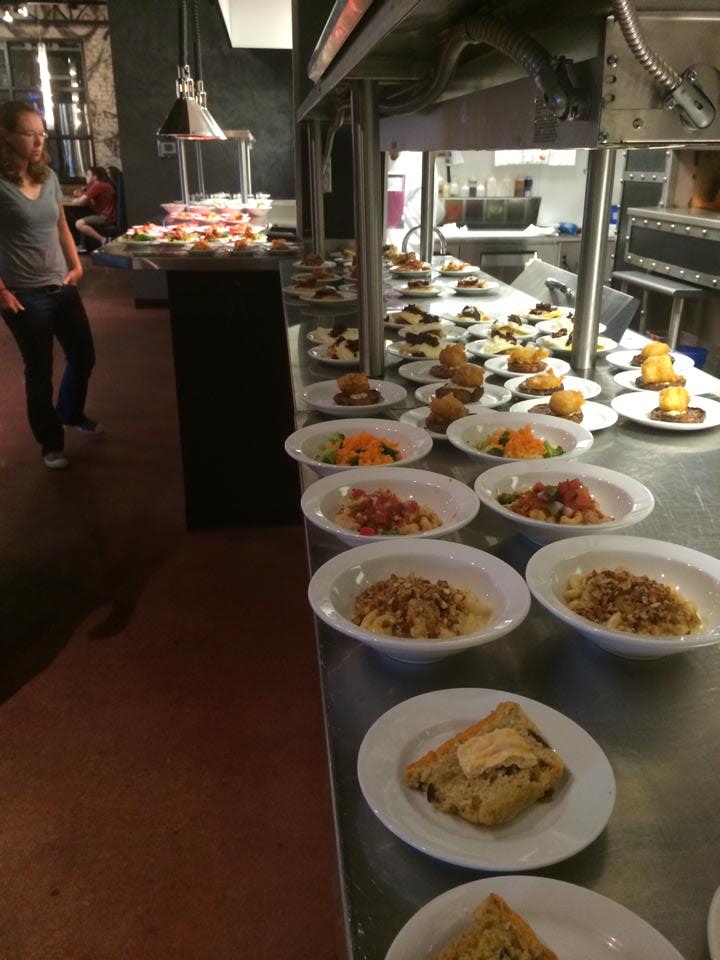 Evil Czech Brewery Hangover Brunch
Whatever The Bend offered up on a Saturday night, Evil Czech's Hangover Brunch might just be the thing to get your Sunday going. This isn't your usual brunch buffet. Instead Evil Czech's chefs whip up a series of small plates off the regular menu, plus some breakfast specials.
Metro Diner
Sure, Metro Diner doesn't qualify as "locally unique" since it's a Florida-based chain restaurant. But don't let that stop you from checking out its robust breakfast/lunch menu. Metro Diner burst onto the foodie scene years ago when featured on the Food Network show "Diners, Drive-Ins and Dives."
Tippecanoe Place Restaurant
Located inside the former Studebaker family mansion, Tippecanoe Place (pictured at the top) is a South Bend institution. It's an ideal setting for an upscale meal, special occasion or around the holidays — the mansion's decorations are fantastic.
Uptown Kitchen
Looking for a brunch menu with flair? This Granger eatery is your spot. Stop in for a wildly fresh menu and delicious cocktails. That includes a Bloody Marys and mimosas, of course. Uptown also features a wide selection of vegetarian and vegan dishes.
Sorin's 
One of the restaurants inside the Morris Inn on Notre Dame's campus, Sorin's merges a fine dining experience with a savory brunch menu. Choices range from Miso Salmon to a traditional Belgian waffle and beyond, all in an elegant setting.
South Bend Brew Werks
This locally owned brewpub doesn't mess around when it come to brunch: multiple kinds of waffles, breakfast burritos, scrambles and breakfast pizzas. You can add a brunch cocktail or pair your meal with one of the beers on tap.