On a summer's evening, there is no place I would rather be than downtown South Bend. The cobblestone streets are quiet, and the gently warmed air creates the perfect environment for city exploration.
A few weeks ago, I met up with my friends Mara and Luke… along with our photographer friend Mae Stier. Together we explored the trails and bike paths along the river and raceways.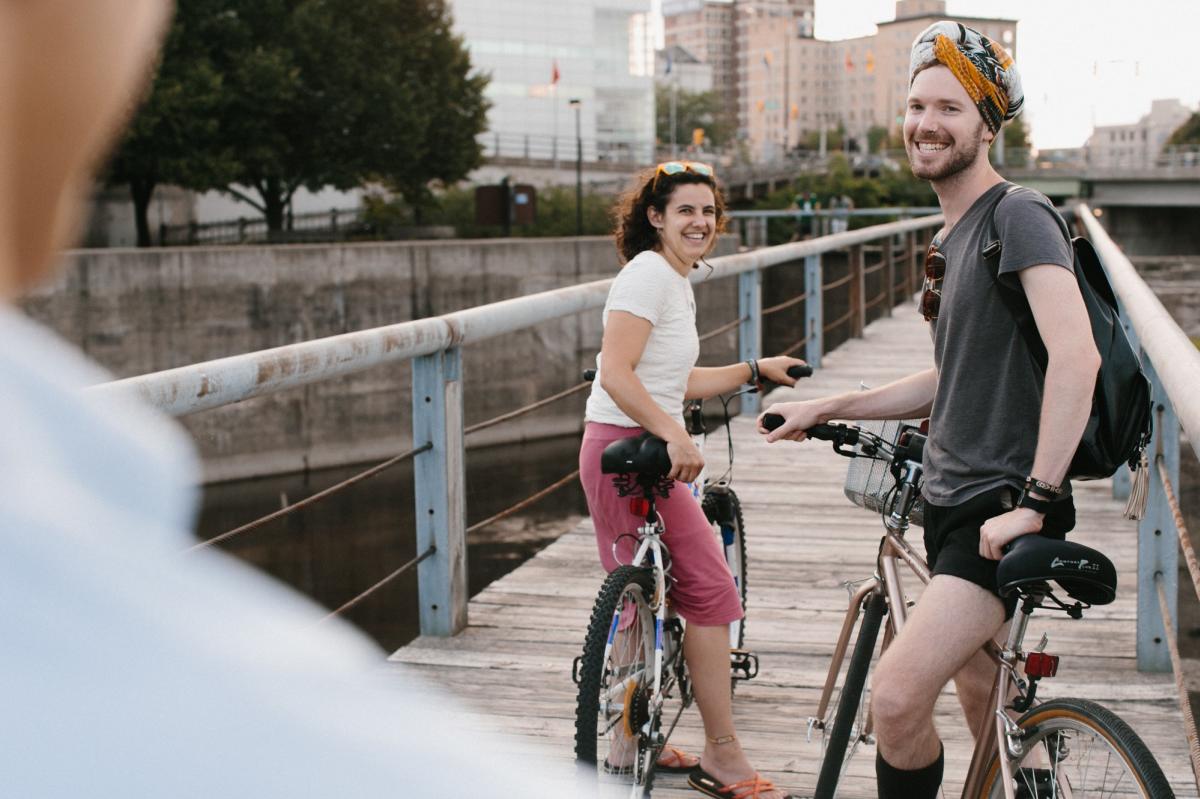 We all met up at The Purple Porch Co-op. It was the perfect spot to start our evening together, as it is becoming one of the hippest spots in South Bend. We drank coffee and juice with some of Mara's friends who perform in a band called The Bergamot. They live in Brooklyn now, but get back to SB as much as possible. By the time we left the co-op, the city was already glowing with the setting sun.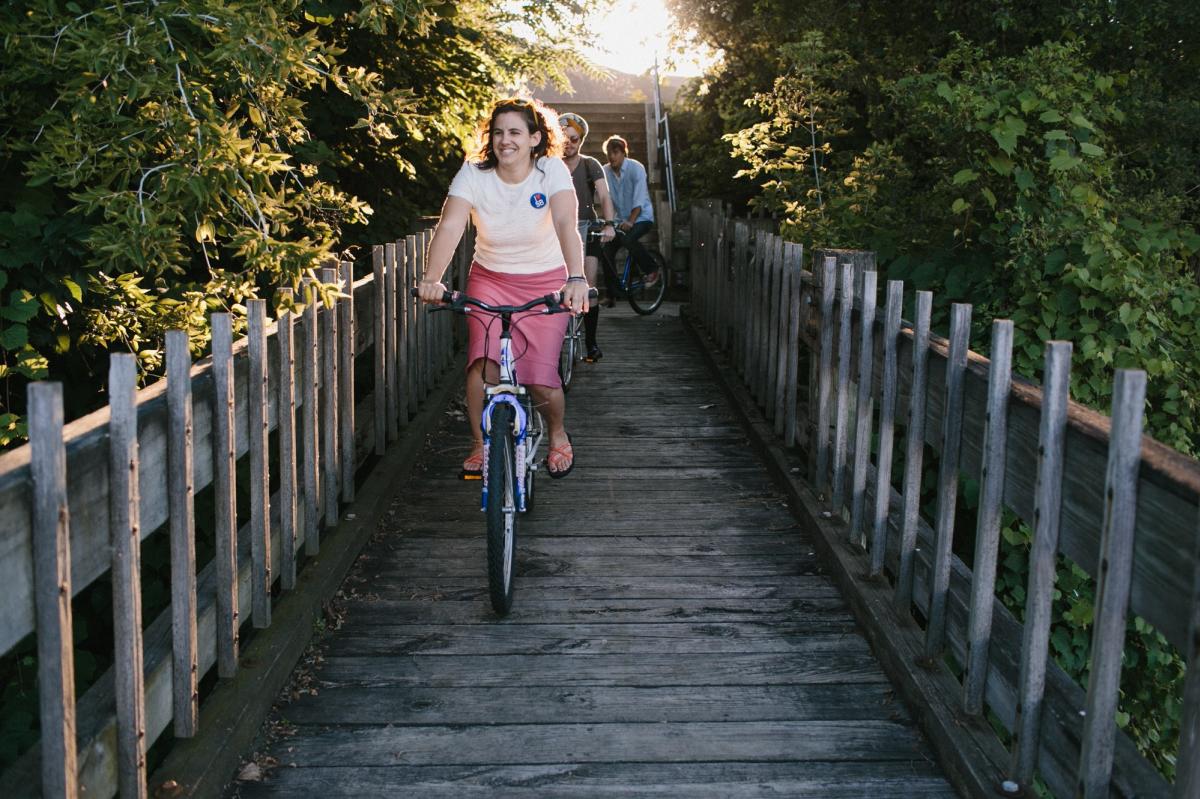 The St. Joseph River, which winds its way through the county, cuts directly through the heart of South Bend. Along its banks are a network of trails and boardwalks that can be accessed at nearly every intersection where the road or sidewalk meets the river.
While Mara and I had spent quite a few years riding around South Bend, it was a new experience for Mae and Luke. We had fun showing the visitors our favorite views. When I wander around South Bend with friends, I can't help sharing the stories of each particular place and the people who built the city. Mae is visiting from Grand Rapids, so Mara explained to her the city's new developments, and the exciting, upcoming projects.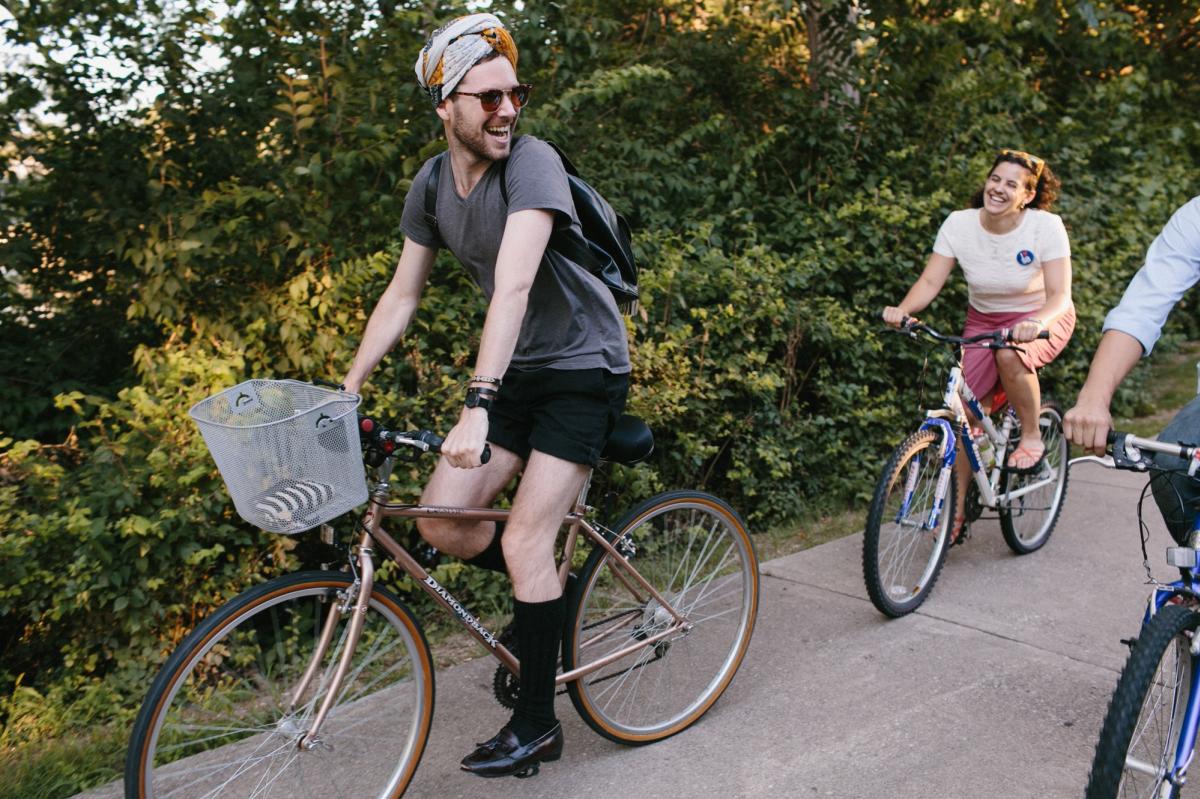 We rode our bikes up and down the river, chatting as we went, and basking in the night air. Together, we stopped on an island to rest as many friends and neighbors rode by on their bikes, or walked past us with their dogs. For all the peace of that evening, the river-front was alive with people: talking softly, laughing loudly, watching the light play on the river.
This is South Bend on a summer's evening.