The editors of Midwest Living magazine have chosen their favorite restaurants in The Bend, and we have the breakdown of the vast variety of eateries right here for you... So pull up a chair and have a bite (or two) to eat along the South Bend Foodie Trail.
Café Navarre
This downtown South Bend restaurant a popular spot for business lunches and after-work drinks. Located in a historic building, which served as a bank at one time, Café Navarre offers the perfect balance of old world charm and modern flavors. Bite into classic dishes, such as roast chicken and filet mignon, and be sure to try the market oysters and crispy pork belly.
Corndance Tavern
Farm-to-table takes on a whole new meaning at this local establishment. The owner also runs a bison farm, which supplies the restaurant with meats, as well as fresh eggs from free-range chickens. The menu is vast and chalkboard specials feature seasonal ingredients sourced from local farms and orchards. Don't miss your chance to order the meat-and-veggie Sword of John Adams (with an actual sword piercing hunks of rotisserie chicken) ribeye and house-made bratwurst.
Fiddler's Hearth Public House
This true Celtic public house can be found in downtown South Bend and is popular among locals and Notre Dame fans alike. A cozy fire, worn couche sand tables and nightly live music make this restaurant as welcoming as your own living room. Did we mention the food is as authentic as the atmosphere? Fish and chips, shepherd's pie, and bangers and mash are just some of the classic entrees on the menu.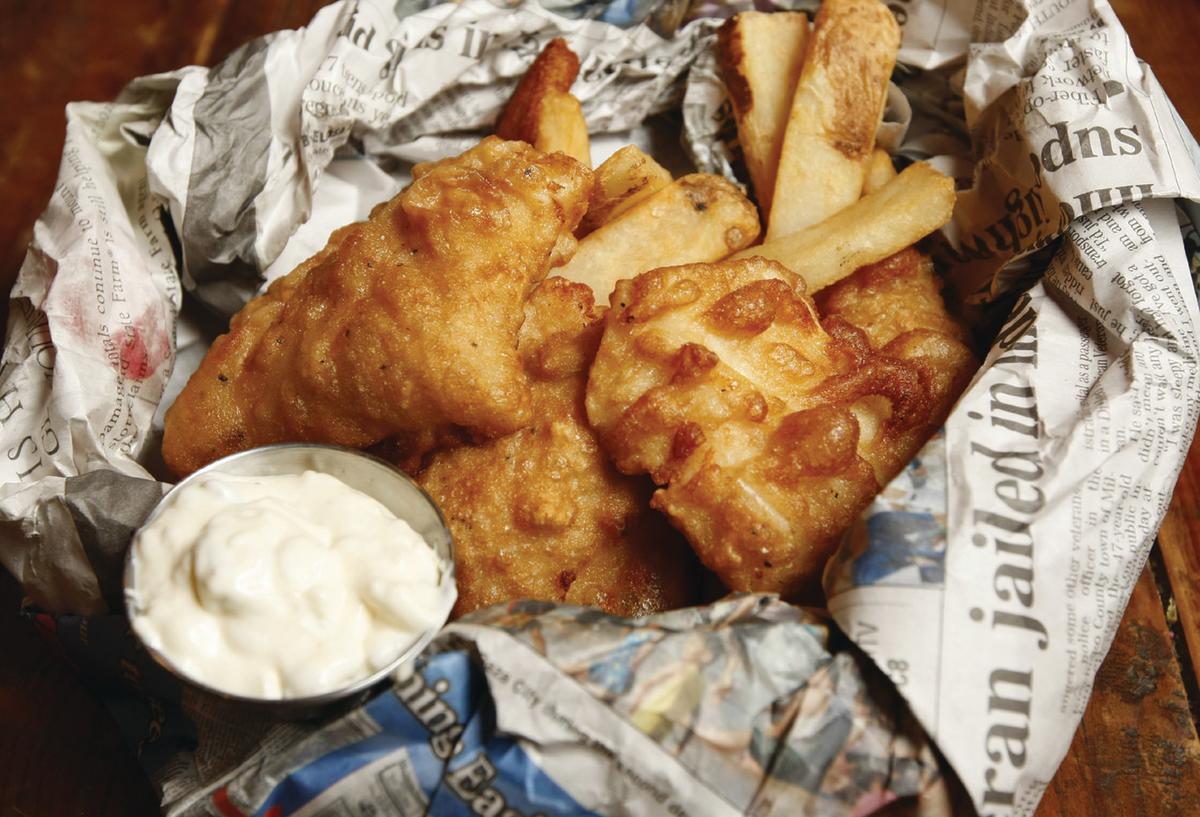 LaSalle Grill
This 22-time AAA Four Diamond Award winner is the home of superb service and finely crafted dishes. Get a taste of the region when you order Indiana Duck and Amish Chicken. With 350 wines on the menu, seasonal ingredients gracing the many nightly offerings and desserts that are too decadent to pass up, LaSalle Grill is one of the most indulgent, must-visit restaurants in our community.
West End Bakery
This family-run bakery in Mishawaka offers long-standing recipes that are proven favorites of locals and visitors alike. Once-a-week specialties give customers something to look forward to, including horns baked with sweet vanilla cream filling on Thursdays. And with most doughnuts in the bakery only costing 60 cents, you can satisfy your sweet tooth everyday of the week in The Bend.
More Good Eats
This list is just the beginning. You can find everything from the best burgers around the area, to the top pizza spots and taco joints. And don't forget the most important meal of the day. There's nothing that starts a day of exploring off right like visiting one of our many fantastic breakfast restaurants. For a fuller list of restaurant options and events, our Eat + Drink section has you covered.