Imagine starting your visit to The Bend by choosing something different.
You've picked a quainter setting for your stay, a place where large trees line the roads and everything seems to move a little slower pace. Somewhere you can really relax. The Oliver Inn Bed & Breakfast is just that type of place.  
It begins as you pull into the driveway, which is paved with bricks as it would have been in the home's heyday. That's where the Oliver Inn starts to envelope you in uncommon hospitality.  
Innkeepers Tom and Alice Erlandson greet you cheerily at the steps. Alice begins a quick tour. Tom offers to take the luggage. As you learn more about the Inn and settle into your room — how did Tom get your bags up there so quickly, anyway? — you find yourself wondering if the warm welcome will extend to the rest of your visit. 
Spoiler alert: It will.  
As you unpack, a grin breaks out across your face. This is sure to be a getaway unlike many others, you think. You're right. 
The Oliver Inn Experience
Choosing the Oliver Inn as your accommodations during a visit to The Bend means you've gone beyond just picking a place to stay. Instead you've chosen an experience.  
Yes, the innkeepers will really greet you personally at the door. Your bags will indeed be waiting by the time you settle into the room. But that's just the beginning. The Inn is steeped in history and the Erlandsons pay attention to the details — you'll notice them all around the property. 
They'll offer warm cookies in the afternoon or tea for you to drink while you sit on the porch, soaking in a particularly nice day. They can point you in the direction of a wonderful attraction or great meal.  
Just don't plan to go out for breakfast.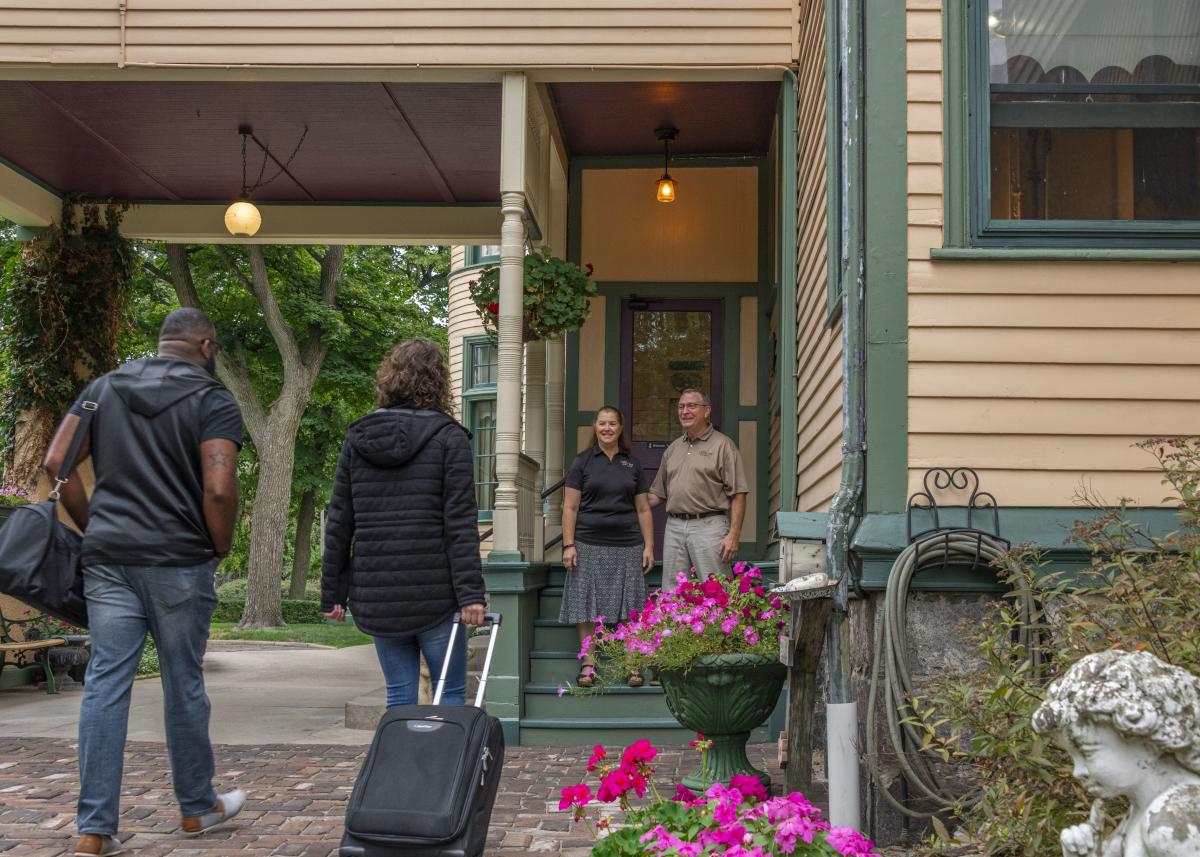 About Your Accommodations
Whether it's a lavish suite, a cozy corner room or the entire Carriage House, where you'll actually stay at the Oliver Inn is unlike any hotel room.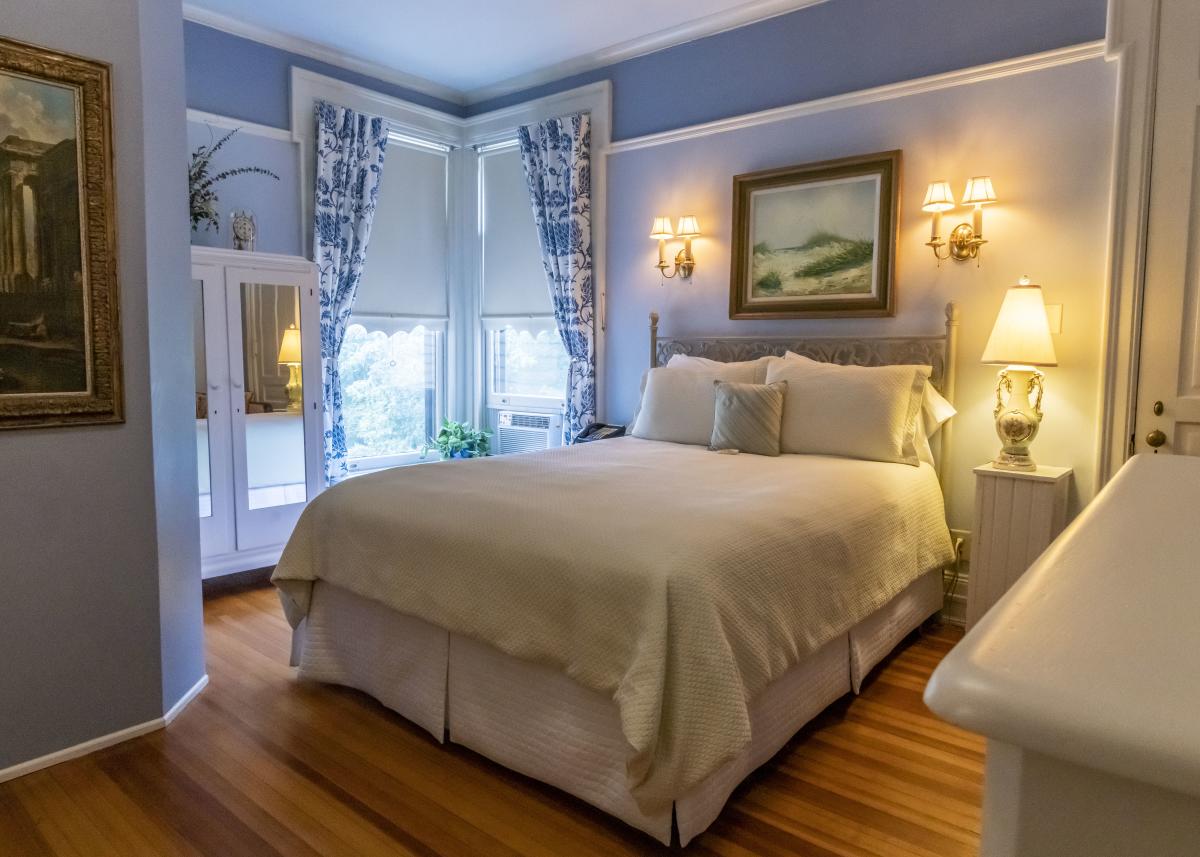 A Bountiful Breakfast
There are few meals more decadent than breakfast at the Oliver Inn.  
It is, quite simply, an event. Alice makes the entire meal from scratch and it's served buffet-style in the main dining room. Breakfast includes scrumptious pastries like cinnamon rolls and chocolate croissants. There's always a tray of fresh fruit.  
You might get a German pancake or Alice's unique twist on a classic, the "green eggs and ham" pizza. The sweet and spicy bacon isn't to be missed.  
Almost everything about the breakfast will be sourced locally, including the coffee from Bendix Coffee Roasters. Whatever you think breakfast can be, this is likely to be even better.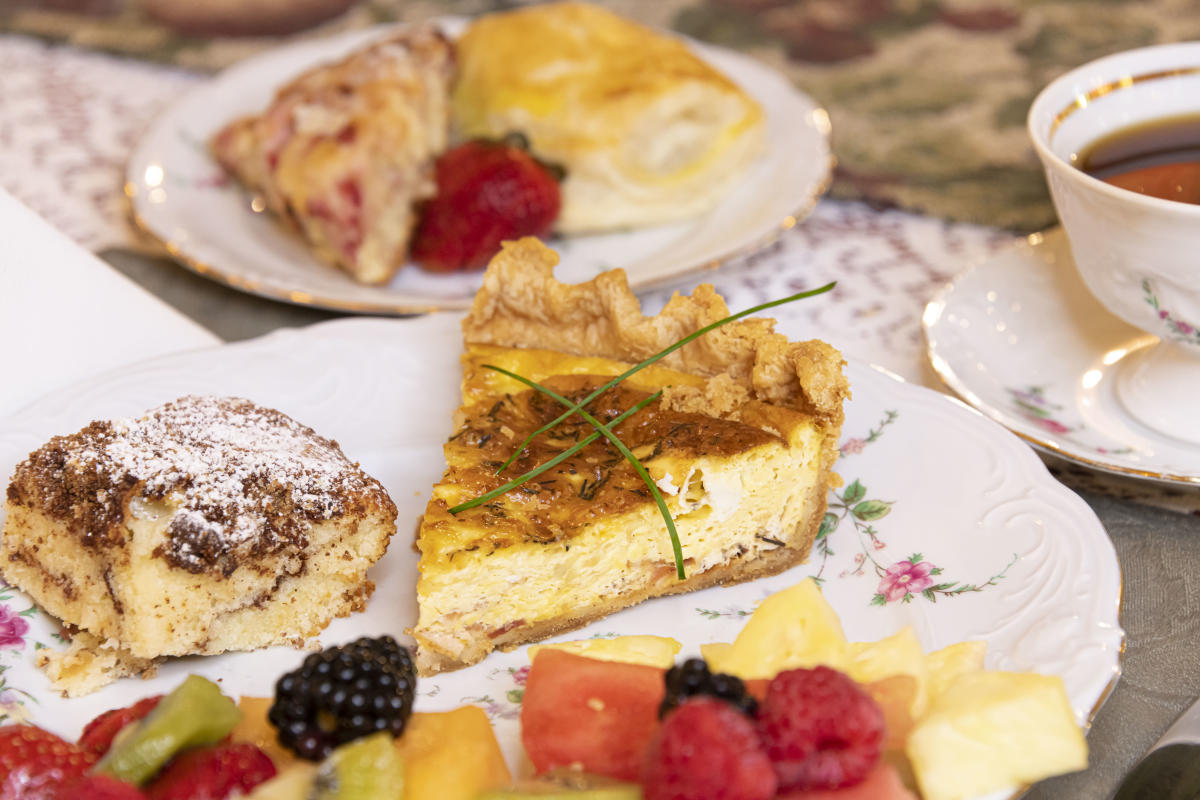 Where You'll Be
Located in downtown South Bend, the Oliver Inn is just off the main thoroughfares through the city. You'll be tucked away just enough to feel that real relaxation is at hand. Yet the restaurants and attractions you'll want to explore during your trip are within a quick walk, bike ride or drive.