We expect many folks have heard of South Bend before arriving on our site.
Having a university known around the world in your destination helps. But we also figure some potential visitors don't know much about The Bend's biggest city before they start planning their trip. That's just fine. We're here to help.
But where to begin?
Let's start with a little history. Museums are among South Bend's top attractions. They're more than just a series of collections and exhibits — they tell a story. Our story.
History in The Bend
Studebaker National Museum chronicles the epic rise and eventual decline of Studebaker Corporation, which started out as a modest blacksmith business among brothers in the mid-1800s and grew into one of the top automobile manufacturers in the country by the middle of the next century.
No telling of South Bend's history is complete without talking Studebaker. Its legacy reaches to the very core of South Bend's existence.
Long before the Studebaker brothers built an empire, however, there were others shaping what South Bend would become. Native Americans, first settlers and industrialists all left their mark on the area in their own way. The History Museum, right next to the Studebaker museum, walks visitors through our past.
Also on the museum grounds, the Oliver Mansion is one of the most stunning homes you'll ever tour. The elegant, 38-room mansion dates to the late 1800s and features all original furnishings.
Perhaps South Bend's top attraction for adventure seekers is a modern re-imagining of local history.
Raft Through the City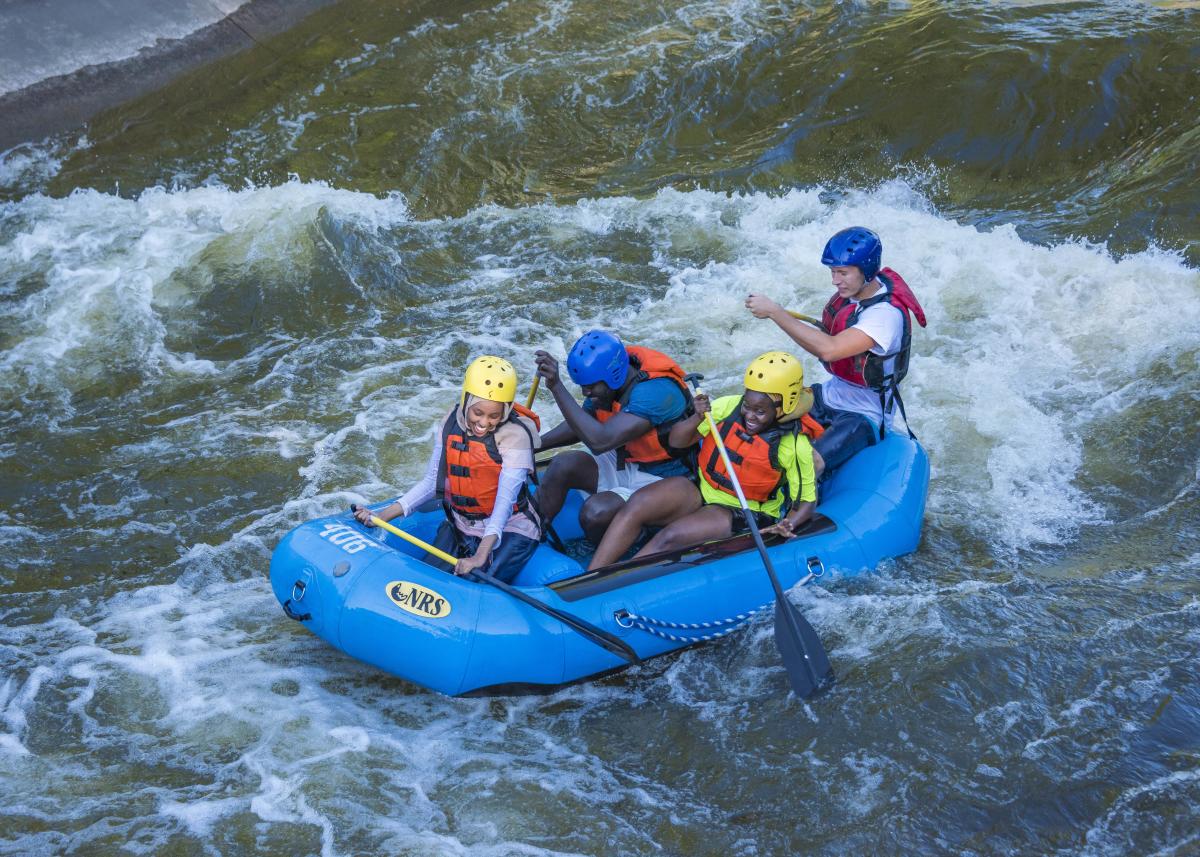 Industry blossomed along the east race of the St. Joseph River in the 1800s. Later the stretch fell into disuse and was filled in. But by the early 1980s, city leaders pushed for its redevelopment. Now it's home to the East Race Waterway, the first urban whitewater rafting course in North America when it opened in 1984.
The East Race churns out Class 2 rapids over 1,900-foot long course, sending rafters through a series of twists, turns and drops. It's our marquee summer attraction.
But the East Race is just one part of a bigger picture.
Downtown Delights 
Downtown South Bend is the beating heart of our area. Dozens of bars and restaurants make up a vibrant dining scene. You can follow the South Bend Foodie Trail, track down our best pizza joints, grab a burger or maybe some tacos. Later you can wash it down with a craft cocktail or a beer from one of our breweries.
If your trip coincides with a South Bend Cubs home game, you should carve out some time to visit one of the best minor league ballparks in the country. It's a true family friendly experience.
After the sun goes down, there's something else you need to see — the South Bend River Lights. This interactive light display opened in 2015 to celebrate South Bend's 150th birthday. Since then it's become a point of pride, not to mention one of the most photographed spots in South Bend. Head to Seitz Park for the best view. Have your camera at the ready.
We'd be remiss if we didn't circle back to where we started — the University of Notre Dame.
A World Famous University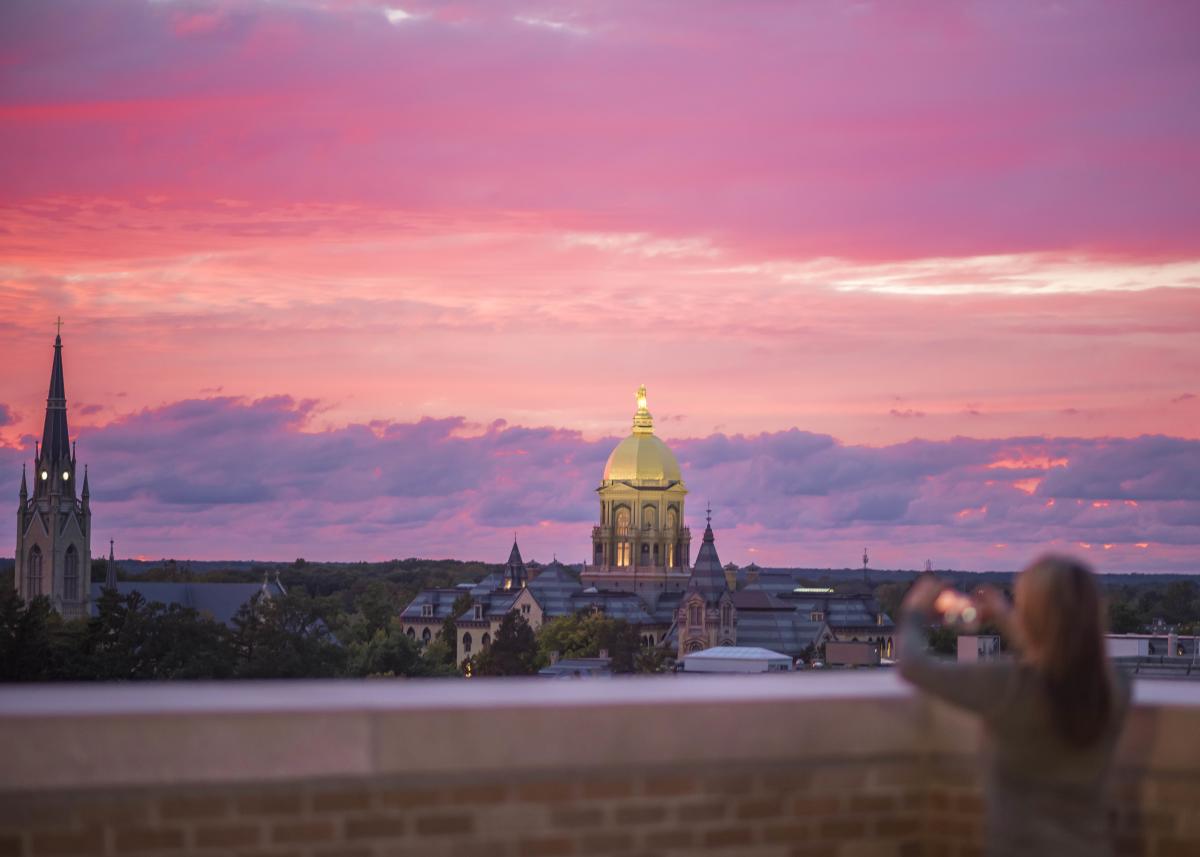 People from across the globe visit Notre Dame, whether it's for a football game in the fall or an academic pursuit. Its reputation is global and often puts South Bend in the spotlight. The beauty of its campus goes without saying. Few universities can compete with landmarks like the Basilica of the Sacred Heart, the Grotto and Notre Dame Stadium.
That's a lot, right? And yet we've hardly scratched the surface.
We didn't talk about South Bend's parks, trails, live theater productions, golf courses, shops or many other things you'd want to consider during your visit. Life can be lived simply here. Let us show you how.