Indulging your sweet tooth in The Bend doesn't mean stopping by a department store for candy.
Chocolate lovers can instead dive into world of locally made treats at the South Bend Chocolate Company. Kids and adults alike are sure to find it a sweet trip as they tour a 58,000 square foot production facility and chocolate museum. Tours take place several times a day, showcasing the entire chocolate making process.
RELATED CONTENT: Your Guide to Family Friendly Activities in The Bend
In The Museum
The Chocolate Museum is about more than South Bend chocolate. It's home to one of the largest collections of chocolate memorabilia in the world.
Some of the artifacts include a 1,300-year old Mayan chocolate pot. There are hundreds of tins, containers and chocolate boxes of all sizes. The collection also features American chocolate companies dating back years.
After finishing up the tour, you might just want to visit the store.
There you'll find a seemingly endless supply of goodies: crunches, chocolate covered pretzels, malt balls, cookies, chocolate bars, seasonal gifts. There's coffee. You can buy chocolate by the pound. Boxes of chocolate are available, as are gift baskets.
Best of luck trying to decide on what to buy. Or not to buy.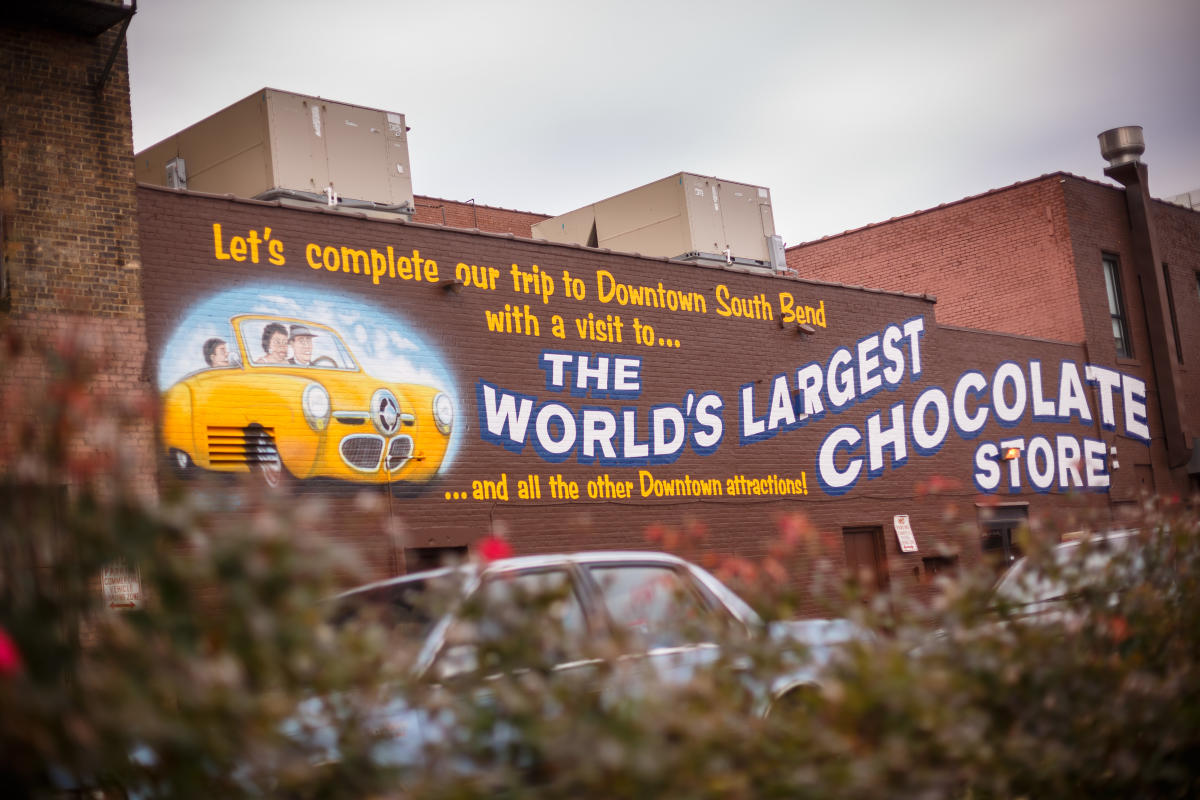 South Bend Chocolate Around The Bend
Headquarters isn't the only place you can pick up some chocolate.
The South Bend Chocolate Café in downtown South Bend (pictured above) offers a full food menu, chocolate products for purchase, coffee, an indoor jungle gym for kids and fantastic patio seating. Visitors can also find South Bend Chocolate locations at University Park Mall in Mishawaka and South Bend International Airport.
Other café locations include downtown Indianapolis, Indianapolis International Airport, Michigan City, Ind., Valparaiso, Ind., St. Joseph, Mich., Columbus, Ohio and Put-In-Bay, Ohio.
RELATED CONTENT: The Bend's Best Patios