Planning a wedding means picking out an ideal place for everything from rehearsal dinner to reception.
Often that means choosing separate venues for each part of your special weekend. But why spend all that time traveling when one place could host all your events? Gillespie Conference & Special Event Center in South Bend is just that kind of wedding destination.
This versatile and beautiful event space couples with two hotels — the Hilton Garden Inn and the Inn at Saint Mary's — to deliver an all-encompassing experience for you and your guests.
Reach Out for More Information
If you're already interested, it's time to get more information. You can request a proposal now or reach out directly to the Gillespie team.
LeAnn Allen
Regional Director of Sales & Marketing
leann.allen@hilton.com
574-323-2461
If you'd like to learn a little more, read on.
An Elegant Wedding Setting
Gillespie is the complete package with its variety of event spaces, starting with a grand ballroom. Let us tell you more about how each space can be utilized.
Fleur de Lis Ballroom: Spacious yet comfortable, this room totals 8,400 square feet. Its big enough to feel up for the occasion of a wedding reception but small enough to be comfortable. The Fleur de Lis can be easily configured in whatever way makes the most sense and comes with ample pre-function space.
The Garden: Add a touch of romance to your wedding by taking it to The Garden, an outdoor patio space adjacent to the Fleur de Lis Ballroom. Secluded and picturesque, guests can easily transition from ceremony to indoor reception from here.
The Patio: Interested in a smaller, more intimate outdoor setting? This is your spot. The Patio is a beautifully landscaped space in a central location.
Other spaces at Gillespie include the Notre Dame Room, Coaches Boardroom and Lemans Room.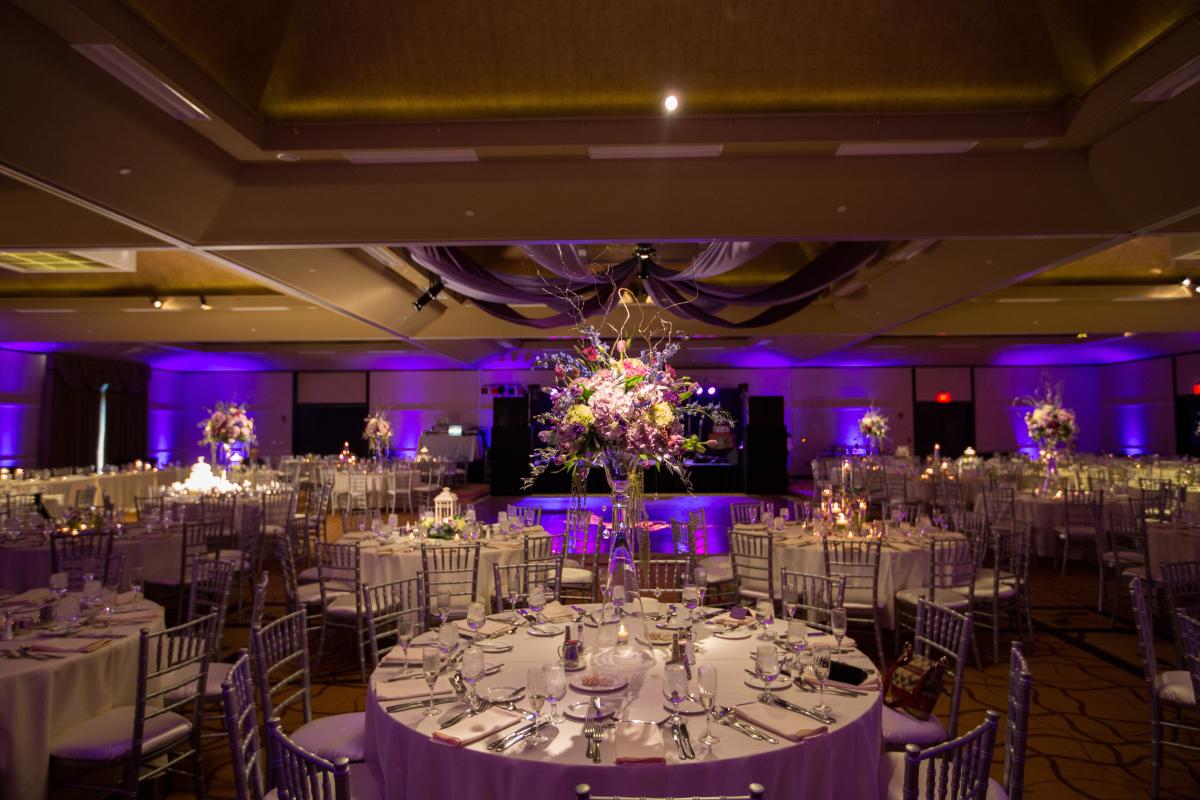 Personalized Planning
Memorable wedding days don't just happen. They need to be dutifully planned by a team to ensure your vision comes to life. Gillespie's team can provide critical assistance when it comes to creating a menu with the on-site catering staff, layout of the room and vendor options.
For Your Traveling Guests  
One of Gillespie's many advantages is access to hotel rooms.
The event center is accompanied by two hotels totaling 250 rooms. Connected to Gillespie, the Hilton Garden Inn has 100 guest rooms. It also features Bistro 933, a not-to-be missed on-site restaurant that's ranked No. 8 on TripAdvisor among South Bend's best restaurants.
Bistro 933 is open seven days a week with cooked-to-order breakfast and dinner. Daily specials keep things interesting while the menu boasts options like crab cakes, Thai chicken and shrimp and the 933 Filet. Simply put, Bistro 933 is one of The Bend's finest restaurants.
The Inn at Saint Mary's, next door to Gillespie, is an independent boutique hotel with 150 guest rooms, including suites. The Inn's hospitality is second to none, starting with an excellent breakfast and Innjoy Café, which proudly serves Starbucks coffee to start your day. You can end the day at the Atrium lounge (pictured below) with nightly cocktail specials.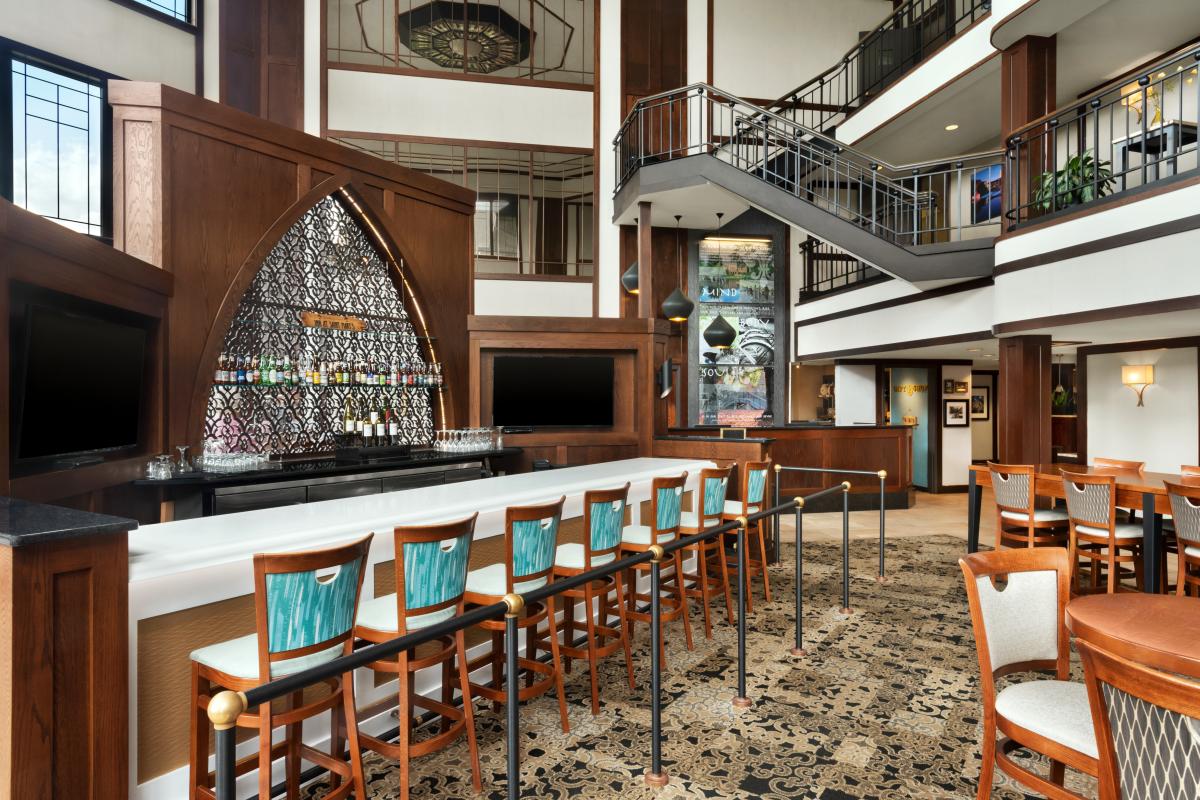 Bringing Your Wedding to South Bend
Given the venues and hotel space, it might seem like this property is tucked in some out-of-the-way place.
In fact, it's just the opposite. Gillespie and its hotels are located just off Exit 77 of the Indiana Toll Road. That offers a direct line to Chicago and the rest of the Great Lakes region. Once you're off the Toll Road, State Road 933 connects you to the community.
You're already on the campus of Saint Mary's College. The University of Notre Dame, one of the most beautiful college campuses in the country, is within walking distance. Turn south and you're minutes from downtown South Bend's restaurants, attractions and night life. Complimentary shuttle service can take you around town and to South Bend International Airport.
Whatever you'd like to do outside your event, it's easily at your disposal. The Bend is likely to make your visit one you won't soon forget. Let us show you how.