WELCOME BACK, NOTRE DAME GRADS!
It's about to be a weekend chalk full of old stories, walking down memory lane and visiting the Grotto like you did countless times as a student. You may be spending time on campus reminiscing about going for a run around the lakes, your favorite game day experience as a student, or those late nights studying in Hesburgh Library. Most likely, you'll be in awe of the many changes happening around campus and within the city of South Bend!
South Bend has seen some innovative progress throughout the past couple of years – from the introduction of the "Smart Streets" project, to the riverfront revitalization and inclusive events, there's now something for everyone. We welcome you to experience The Bend—new and improved!
Looking for something to do during your stay in South Bend for Alumni Weekend?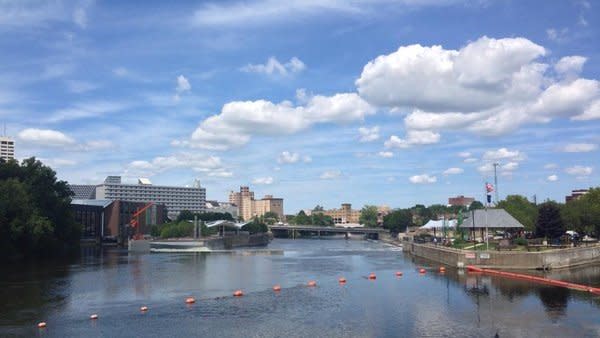 Because there has been so much advancement in the city, we're celebrating with a week-long event called Best. Week. Ever. showcasing the creativity, progress and culture of South Bend. Beginning May 29 and ending June 4, there's over 50 free events for you to enjoy!
Venture downtown and you'll find the East Race Waterway. This South Bend staple is perfect for beginners or advanced rafters! Bring the family and bring out the adventurous side in all of you!
During your stint at Notre Dame, you may not have had the time to stroll through the many museums South Bend offers! During Best. Week. Ever., the local museums and historic sites will be opening their doors with free admission, freebies, and tours! Wonder through the Potawatomi Conservatory and experience the tropical foliage in the arid Desert Dome or feel what it's like to be a star by going behind-the-scenes at the Morris Performing Arts Center.
Only have a few minutes during alumni weekend to experience Best. Week. Ever? Stop by the Best. Lounge. Ever. at the Jon R. Hunt Plaza in front of the Morris Performing Arts Center for fun and relaxing activities for adults only. Enjoy drink specials, music, and more.
We have an entire week full of events. Check out the entire schedule and learn more about what makes Best. Week. Ever. – well, the Best. Week. Ever!