No pressure, but there will probably be spectators as you make your moves toward checkmate in Studebaker Plaza. After all, you're hefting a knee-high knight across a chessboard built into the pavement. Making movements along the St. Joseph River between sunset and sunrise triggers LED lights to change colors at South Bend River Lights.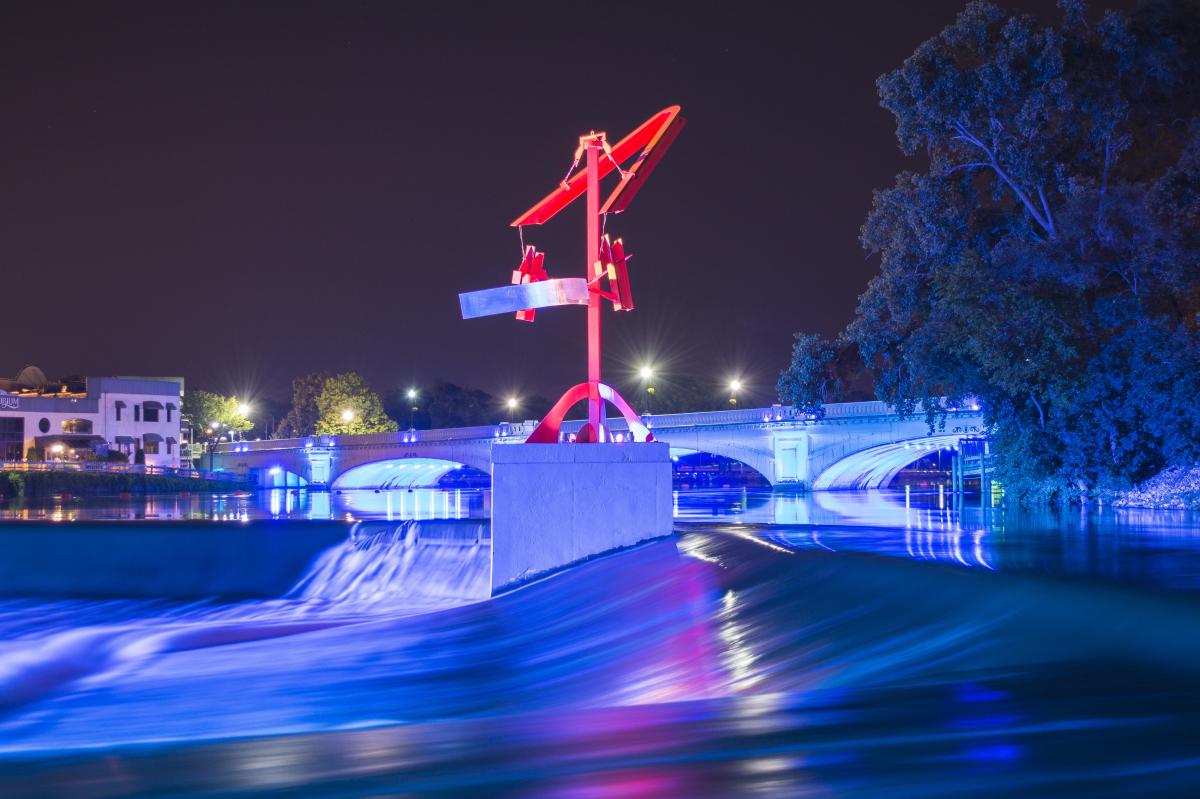 Flying discs clang into metal baskets at Ferrettie/Baugo Creek County Park disc golf course and at Rum Village Park's 18-hole course. Brought your clubs? Hit one of these golf courses. South Bend's Blackthorn Golf Club course accommodates all abilities with four sets of tees at each of the 18 holes. Juday Creek Golf Course in Granger lives up to its name: There are creeks or ponds at 13 of the holes. On the University of Notre Dame campus, views from Warren Golf Course include the Basilica of the Sacred Heart spire. You'll have to use technology to find the treasures hidden when geocaching on campus, in St. Joseph County Parks and at Potato Creek State Park.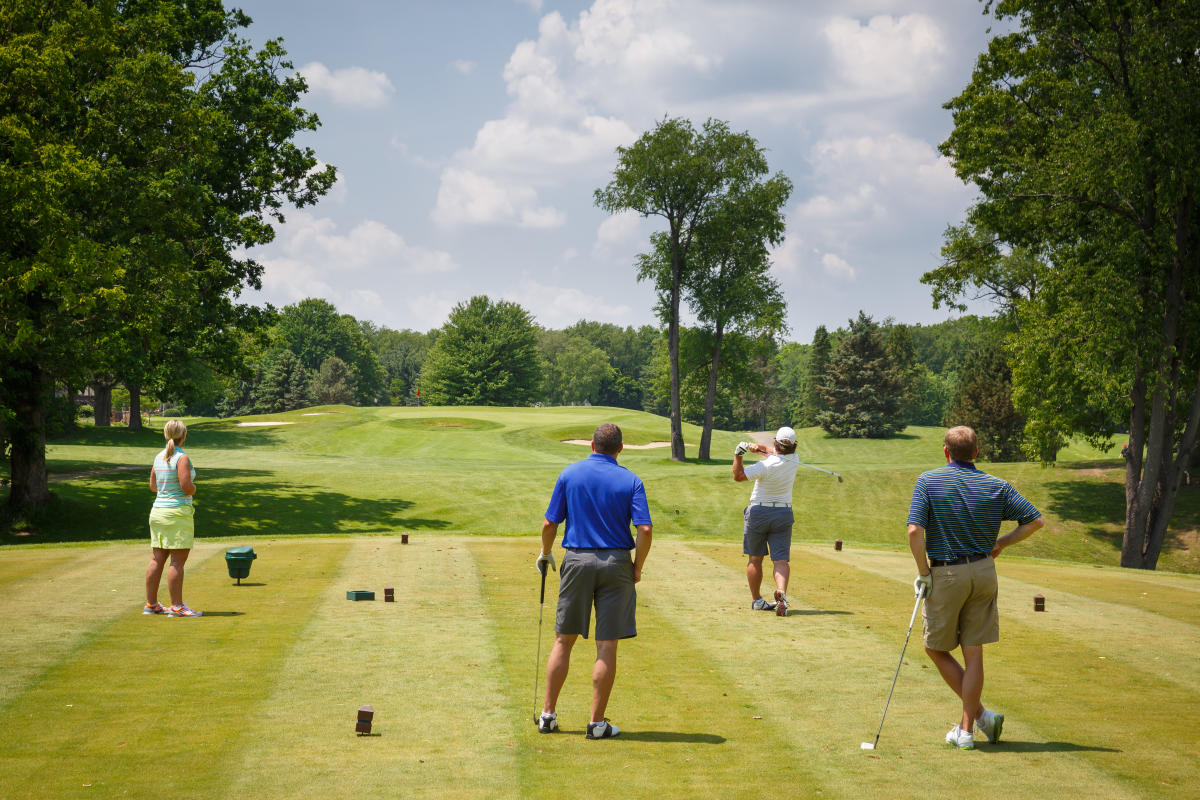 If exploring high and low appeals, navigate between 60 platforms in the trees while conquering rope ladders, ziplines and more at the Aerial Adventure Course at Rum Village Park. At Potawatomi Zoo, trees shade the oldest zoo in the state—home to 400 animals—near a new splash pad. Kids also splash in 25 jets of the illuminated fountain in Central Park on Mishawaka's Riverwalk.
RAINY DAY FUN
Interactive exhibits at Healthworks! Kids' Museum teach kids about healthy eating and exercising. Play the jumbo Operation game, and piece together a skeleton X-ray film puzzle. Tropical plants like rubber trees and bird of paradise bloom next door to desert plants like cacti and a monkey puzzle in three conservatories at Potawatomi Park. Buy a day pass and gain access to a basketball court and an indoor water park (with a lazy river and aquatics center) at The Salvation Army Ray and Joan Kroc Corps Community Center. It's easy to work up a sweat bouncing and jumping across wall-to-wall trampolines at Sky Zone Trampoline Park in Mishawaka. A pit filled with 10,000 foam cubes cushions landings.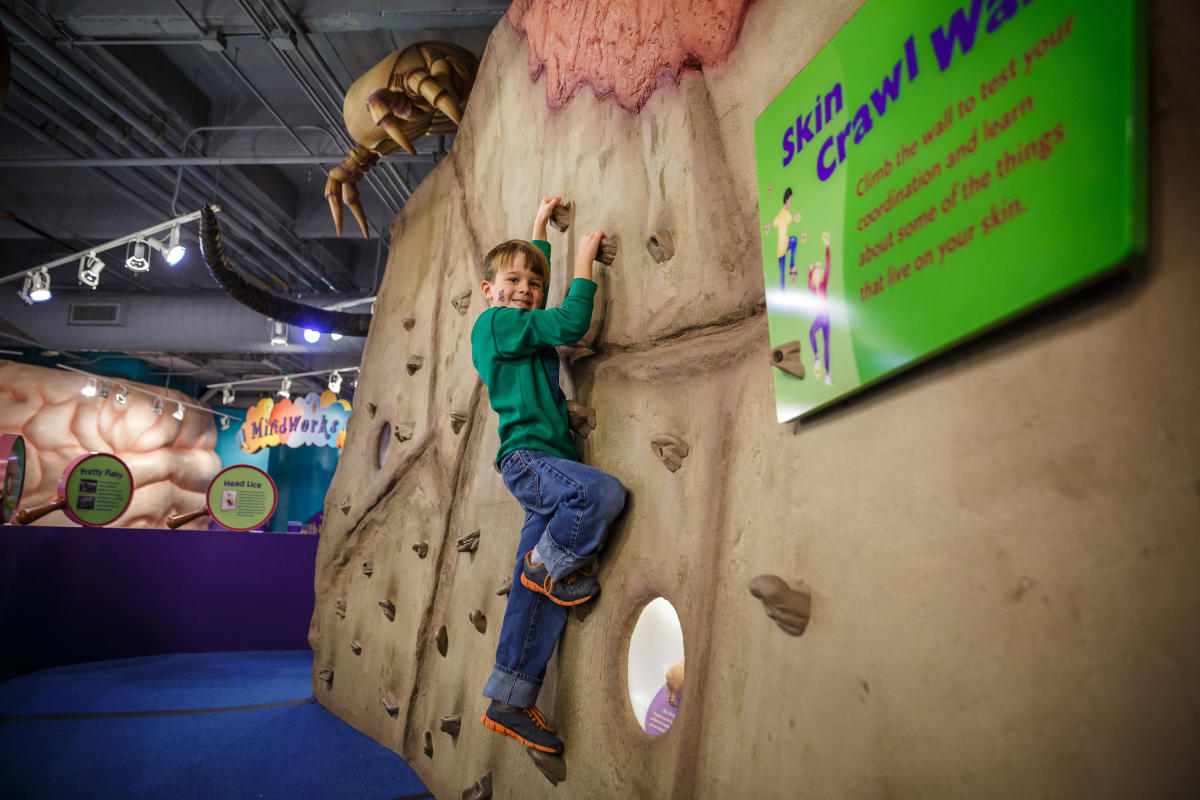 MARK YOUR CALENDAR FOR FAIR-WEATHER FUN
SOUTH BEND CUBS / (MAY 26-29; JUNE 6-8, 13-18, 30; JULY 1–6, 12-17, 26-31; AUGUST 1, 10-17, 25-28, 30-31; SEPTEMBER 1) Root for this Chicago Cubs minor-league affiliate at renovated Four Winds Field, with a playground and splash fountains. Grab a mac and cheese dog or some chili cheese nachos for dinner, and stay for the fireworks show after the final inning of Friday night games.
YOGA ON THE GREEN JUNE THROUGH AUGUST The Yoga Association of Michiana leads drop-in classes at 6 p.m. Mondays, Wednesdays and Fridays at Howard Park.
OUTDOOR FITNESS SERIES SATURDAYS / (JUNE 10 THROUGH SEPTEMBER 30) Sweat in the sun as pros guide classes in yoga (8 a.m.), Zumba (9 a.m.) and Fit Camp/Boot Camp (10 a.m.) at Gridiron.
KIDS' TRIATHLON / (JULY 8) Tykes, tweens and teens compete in a 25- or 50-yard swim, 1.3-mile bike and half-mile run at Potawatomi Park.
URBAN ADVENTURE GAMES / (JULY 29) Teams of two run, bike, swim and … (the rest is secret) to conquer checkpoints during a scavenger hunt through South Bend, Mishawaka and the Notre Dame area.
From the editors of Midwest Living, Visit South Bend brings you your guide to getting active in the South Bend area! Whether you want to hike, paddle, spin, run, explore, play, eat or celebrate, get it all here.