Things to Do Around The Bend
The University of Notre Dame and the city of South Bend go hand in hand, but cheering on the Irish during a football Saturday is just the tip of the iceberg of things to do around South Bend Mishawaka.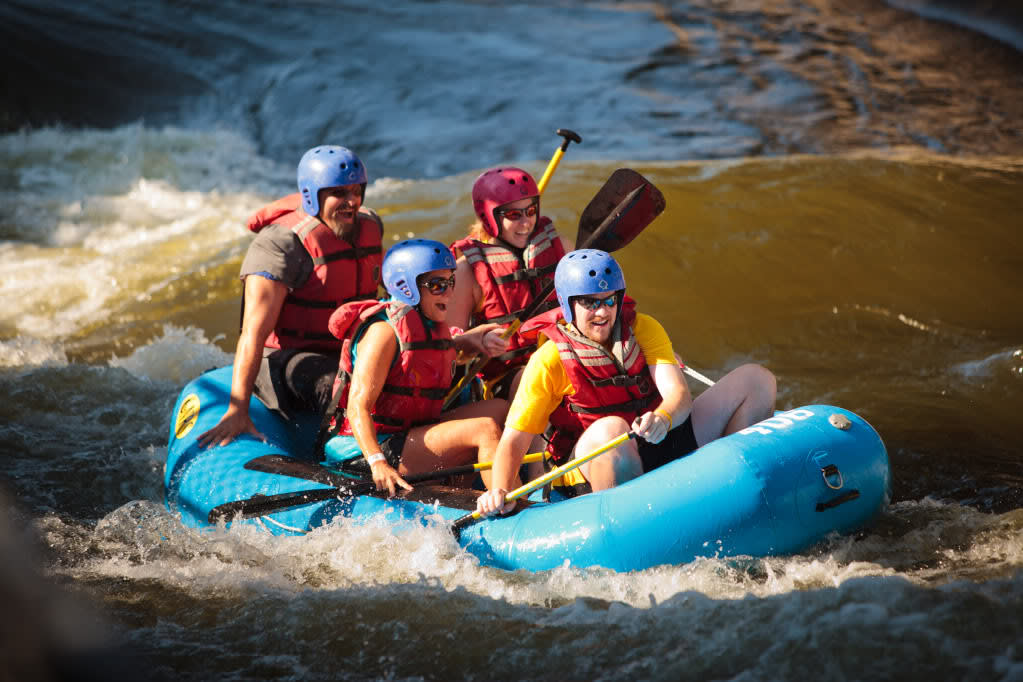 - East Race Waterway: Enjoy white water rafting in downtown South Bend on Niles Avenue on the first artificial white water course in North America.
- Canoeing and Kayaking: Head over to St. Patrick's County Park and Potato Creek State Park to rent a kayak or canoe. Explore the thick wooded terrain of St. Joseph County while taking in the beauty of the outdoors.
- Public Skate: When Compton Family Ice Arena was constructed, its goal was to have two sheets of ice so it could not only serve Notre Dame Men's Hockey team, but also the community. Now you can participate in public skate on the weekends. Hours vary.
- Sky Zone Trampoline Park: This place is hoppin'... literally! With wall-to-wall trampolines, you will be able to flip and jump around for hours. There is also trampoline dodgeball, a basketball slam dunk area, as well as 10,000 foam cubes for you to jump in.
- South Bend Cubs // Performance Hitting Facility: Four Winds Field is "where everyone comes to play." Not only can you watch the South Bend Cubs play, but you can also take a few swings in the new Performance Center at the ballpark.
- Strikes and Spares: If you like bowling, you must check out Strikes and Spares in Mishawaka with different specials every night. If you aren't a fan of bowling, they also offer black light mini golfing, go-karts, an inflatable kid's zone, and plenty of arcade games.
- Bike Trails: Take in all the beauty that the South Bend Mishawaka area has to offer will enjoying some great bike trails around town.
- South Bend River Lights: As the sun goes down, the St. Joseph River is turned into a beautiful piece of art with the new interactive River Lights in the heart of downtown South Bend near Seitz Park and the Century Center.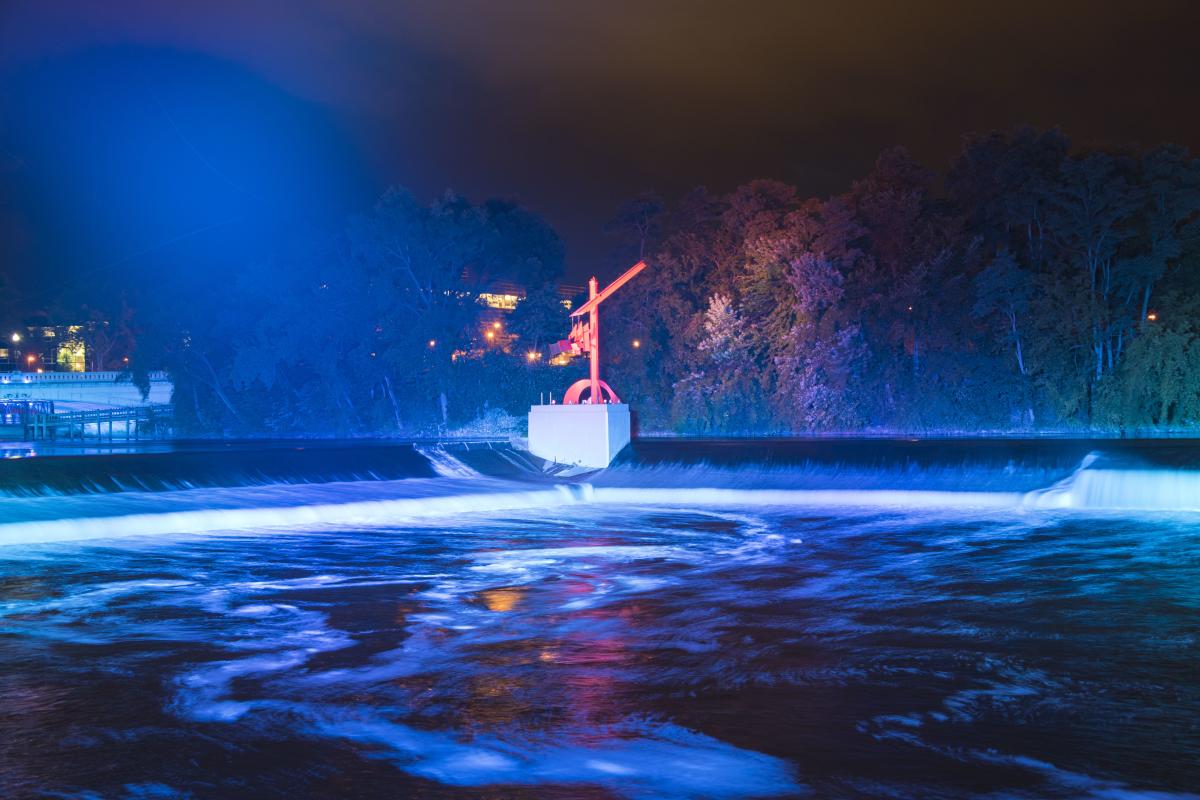 Learning Can Be Fun Too...
Who ever said learning can't be fun? You and your family will have the chance to walk through some interesting, fun, and sometimes interactive exhibits and museums found throughout South Bend.
- History Museum's Kidsfirst Children's Museum: This museum engages children's imaginations through hands-on environments and provides fun ways for young ones to discover history from an old-time schoolhouse to cabins and wagons.
- Potawatomi Zoo: Featuring over 400 animals on 23 acres of land, the Potawatomi Zoo is the oldest zoo in the state of Indiana. With new interactive exhibits, you will be able to get up close 
and personal to some of your favorite creatures.
- South Bend Chocolate Factory Tour: Ever wanted to know how chocolate was made? Now you can at the South Bend Chocolate Company's Chocolate Museum. Get a behind the scenes look at how chocolate is made and sample some of these delicious treats.
- Studebaker National Museum: Take a step back in time and check out some classic Studebaker-made vehicles. The museum is also home to four presidential carriages, including the carriage that Abraham Lincoln took to Fords Theater in Washington D.C.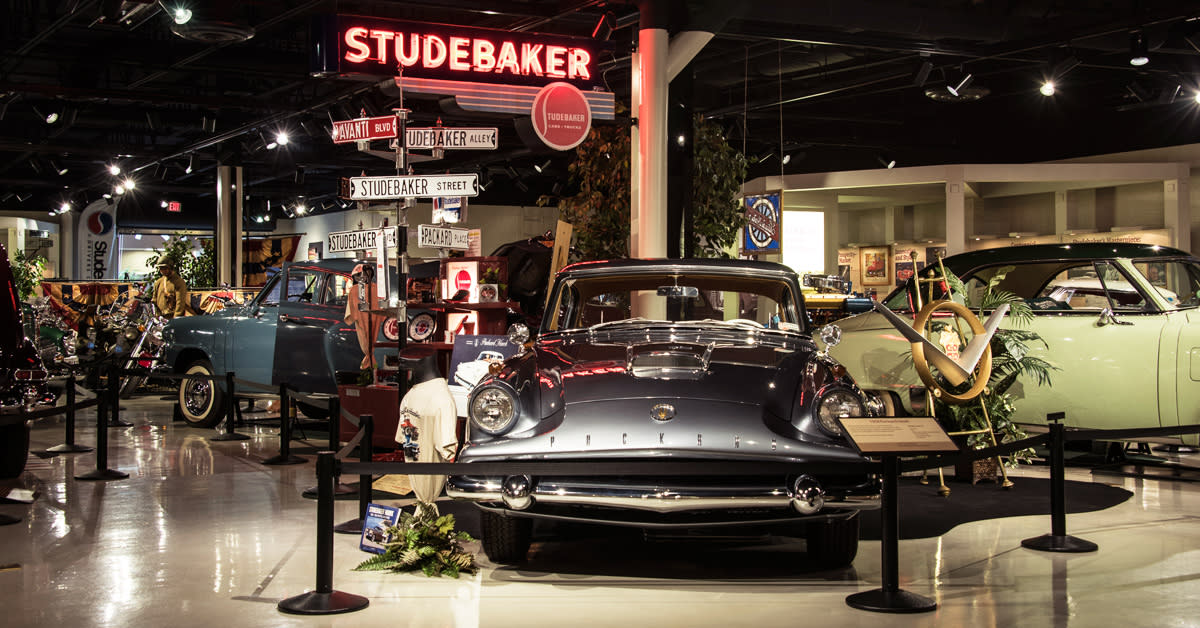 Don't Let All This Good Food Go to Waste
With all these fun activities and different things you will be doing, odds are you that will be getting fairly hungry at some point in the day. No worries, the South Bend area has some great local spots for breakfast, lunch, and dinner. Here are just a few of our family friendly restaurants you can dine at during your visit. For a complete list of restaurants in the area, click here.
- Barnaby's South Bend: Serving up great-tasting pizzas, sandwiches, salads, and more since 1969, it is always a great experience at Barnaby's.
- PEGGS: Located in the heart of downtown South Bend, PEGGS offers a unique menu for breakfast and lunch in an upscale atmosphere.
- Legends of Notre Dame Restaurant: Just a long touchdown pass away from Notre Dame Stadium, Legends provides an eclectic mix of American and international cuisine.
- Linden Grill: With a vision of preparing freshly cooked food with the fast food concept, Linden Grill serves fresh burgers, wings, Philly Cheesesteaks, pork chops, and catfish.
- O'Rourke's Public House: Located across the street from Notre Dame, this Irish-themed pub is coupled with an Irish-themed menu that will leave you wanting more.
- Rocco's Restaurant: Known as South Bend's first original pizza since 1951, Rocco's makes their food using only the freshest of ingredients. Come enjoy the tradition that is Rocco's original pizza.
- Kilwin's Chocolate and Ice Cream: If you have a sweet tooth, Kilwin's has ice cream, handmade chocolates, handmade fudge, truffles and chocolate gifts.
- South Bend Chocolate Café: The sweetest place in South Bend is here. The South Bend Chocolate Café has all the local desserts, chocolate, and candy you can possibly imagine and is located at the heart of downtown.